Looking for top-class leather handbag manufacturers in the USA? Let us help you find your ideal manufacturer and supplier of superior quality American leather bags through our list!
Amid the pandemic, the market for leather handbags is still expected to grow. Western consumers, including Americans, are becoming more conscious about their brand choices. Handbags are no exception. Choosing an accessory that reflects their personality and style has become important while keeping up with the latest fashion trends.
With the US being known for its top-quality products, sourcing goods from American leather bags manufacturers makes a lot of sense. So if you are in search of luxury leather bags manufacturers in USA, our list can surely help you find what you're looking for.
In a hurry? Below are the companies on our list: 
List of the 5 Best Leather Handbag Manufacturers in the USA
Top 5 American Leather Handbag Manufacturers in 2021
Let us proceed to our review of each of the top leather bag companies in USA on our list:
1. LBU Inc
Headquarters: 7-33 4th Ave, Paterson, NJ 07524, USA
Business Type: Manufacturer, Custom Manufacturer, Service Company
Founded: 1983
Annual Sales: $10 – 24.9 Million
Main Products: Bags, Packaging Materials, Cases, Pouches, Totes, Amenities, Aprons, Backpacks, Pillows, Baskets, Blankets, Capes, Carriers, Covers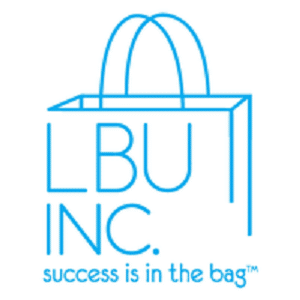 LBU Inc is a custom manufacturer of reusable and locking bags. Aside from leather handbags, they also sell beach, carrying, laundry, convertible, messenger, cosmetics, and sleeping bags. You will find these in different designs, sizes, and colors with zipper and handle options. Other materials also include polyester, clear PVC, and satin.
For product customization, LBU Inc can design wholesale bags to capture your brand perfectly. Aside from sewing, they also offer embossing, debossing, embroidery, sublimation, heat transfer, and silk screening imprinting options. In addition to this, they can provide brand name and custom logo printing too. From simple to sophisticated designs, the company can create your products with expert craftsmanship.
2. Appalachian Stitching Company
Headquarters: 90 Badger Street, Littleton, NH  03561, USA
Business Type: Custom Manufacturer
Founded: 2002
Annual Sales: $1 – 4.9 Million
Main Products: Bags, Belts, Carpets and Rugs, Corporate Gifts, Gifts, Interiors, Leather, Suspenders, Upholstery, Washers, Furniture Upholstery
Appalachian Stitching Company (ASC) is another well-respected custom manufacturer of various leather products including handbags. They produce sewn products made from genuine and simulated leather according to customer specifications. Aside from contract manufacturing, the company also offers designing and prototyping services.
ASC caters to the needs of wholesalers and retailers alike in the commercial, industrial, and residential sectors. Lastly, the company also offers on-site installation of custom applications and wall panels.
3. Clava American
Headquarters: 223 S Van Brunt Street, Englewood, NJ 07631, USA
Business Type: Manufacturer
Founded: 1984
Annual Sales: $1 – 4.9 Million
Brands: Nantucket
Main Products: Travel Bags, Cases, and Accessories Totes, Handbags, and Pouches, Backpacks, Padfolios, Corporate Gifts, Business Bags, Wine and Business Accessories.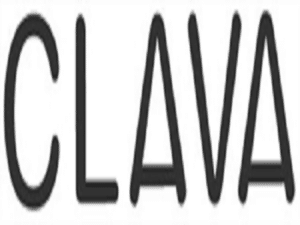 Clava American is a manufacturer of versatile and stylish custom leather handbags, tote bags, and accessories. They aim to bring you first-class and functional leather bags crafted by the industry's most adept leather smiths. All of their bags are created with reinforced stitching. This ensures their products' durability that outlasts that of the competition.
The company uses the best-grade leathers that are picked by artisans to manufacture their designs. These include vachetta, sonoma, and tuscan leathers. Their leather handbags include cell phone, two-pocket, mini porthole, and tassel handbags. You can find them in vachetta tan, cafe, and black colors. They also come with different features like the following:
Leather handles

Removable pouches

Credit card slots

Pen loops

Brass feet

Adjustable shoulder straps

Magnetic pockets

Interior zipper
Moreover, Clava offers custom imprinting and logo debossing options. They offer free shipping for orders above $99.
4. Clutch Made
Headquarters: 260 w. 36th St. Ste. 600-601 NY, NY 10018, USA
Business Type: Manufacturer
Founded: 2015
Annual Sales: $1 – 4.9 Mil
Main Products: Promotional Products, Bags, Belts, Clothing, Coasters, Covers, Gifts, Hats, Jewelry, Leather, PPE, Private Label Manufacturing, Shirts, Ties, Wallets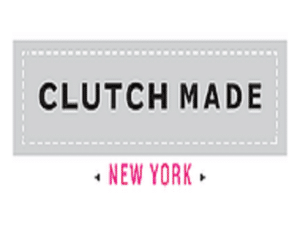 Clutch Made is a manufacturer of handbags and accessories including other leather goods, belts, cosmetic bags, backpacks, nylons, vegan materials, and more. It provides design, sourcing, and manufacturing services to businesses that are looking into producing their own handbags in the USA.
Laura Dotolo, the Principal, used to be a fashion stylist who experienced styling clients like Oprah, In Style, Vogue, Harper's Bazaar, Elle, and more. She can work with you to develop products according to your specifications to create bags that will surely appeal to your customers. She even has her own chic handbags line for women at ClutchBags.com.
Lastly, Clutch Made also offers the following services aside from manufacturing:
Website and branding

Pattern and sample making

Social media

Photography and video
5. Automatic Arts
Headquarters: 401 McCormick Street San Leandro, CA 94577, USA
Business Type: Custom Manufacturer
Founded: 2015
Main Products: Bags, Clothing, Cutting Services, Manufacturing Services, Packaging Materials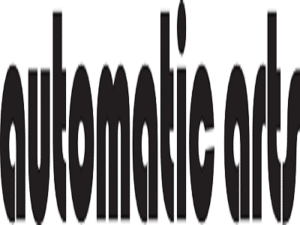 Automatic Arts is a contract manufacturer that offers handbags, clothing, and packaging materials. Their key focus is automated fabrication such as laser cutting, die-cutting, CNC knife cutting, and CNC routing but they also offer sewing services. If you want other materials aside from leather, you also have the option to choose from the following other materials:
Metal

Wood and composites

Plastic

Felt and nonwovens

Fabric

Rubber and foam

Cardboard and paper
From simple to unusual projects, Automatic Arts is confident that they can handle even the most challenging manufacturing problems.
Wrapping Up
Keeping a small business alive requires finding a credible manufacturer that can keep up with your production demands. Hopefully, you were able to find your desired leather handbag factory in USA from our list. Feel free to check out our other blogs for more leather handbag manufacturers' lists in other countries.