Keep up with the latest handbag fashion trends by partnering with top-class leather handbag manufacturers in Australia. Check out our list of the best manufacturers and suppliers here!
Having a sensational outfit will surely catch the attention of people. But, one wrong accessory can destroy a whole outfit no matter how catchy it is. For instance, the wrong type of bag can affect the overall look of your style. That is why consumers are very picky when it comes to their handbag choices.
Thus, if you are trying to put up a handbag business, you need to be able to offer diverse options including customized ones. This allows you to cater to the different preferences of your target customers. So here are leather bag makers in Australia that you might want to check out!
In a hurry? Here's the list you're looking for including leather bag designers in Australia:
List of the 5 Best Leather Handbag Manufacturers in Australia
Top 5 Australian Leather Handbag Manufacturers in 2021
Below is an overview of the companies on our list including details about their leather handbag products:
1. Leather Craft Australia
Headquarters: Factory 13, 42-44 Garden Bvd, Dingley Village VIC 3172
Business Type: Manufacturer
Founded: 1991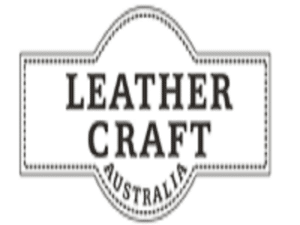 Leather Craft Australia is a designer as well as manufacturer of high-quality leather bags, purses, wallets, and belts. They use ethically obtained leathers sourced from all over the world. These are tanned using eco-friendly methods. They have been manufacturing private label products for a few of Australia's popular brands as well as retailers for more than 10 years. Their unique and luxurious leather is also used by some leading international brands.
With the company's advanced leather production system, they can offer you a wide array of leather colors, finishes, and textures. Their standard leather options are vegetable-tanned, DDDM, and NDM leather hides. But, they also produce Crackle Leather, Vintage, Giorgio Tan, and Mayo leathers. From design to finished products, Leather Craft Australia can help you create quality bags for your own brand.
Moreover, the company owns three manufacturing facilities in Australia and Asia. All of these comply with the required ISO standards by retailers. They also follow the highest animal and human rights trading conditions in producing their products.
Main Products: 
Via Conditti Leather

Full Grain Leather Belts

Men's Leather Wallets

Backpacks, Satchels & Messenger Bags

Keys, Cards & Coins

Leather Craft Australia Premium Leather

Scarves & Sarongs

Laurentino Leather

Fashion Bags, Purses & Wallets

Spectacles Accessories Cases
2. Simétrie
Headquarters: 7-11 Dawson Street, Brunswick 3056 Victoria, Australia
Business Type: Manufacturer
Founded: 2019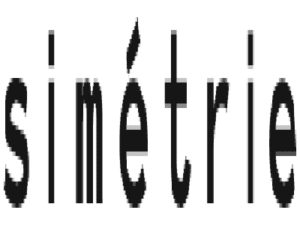 Simétrie creates timeless handmade leather goods made from sustainable materials. These use water-based and natural materials including their glues and dyes. Their products are all handcrafted by local craftswomen using vegetable-tanned kangaroo leather. This is a natural leather obtained from required wildlife management rather than farm-bred animals. It is lightweight yet strong and is among the most environmentally-friendly leathers available.
Simétrie lines its bags using recycled hemp, organic cotton, or kangaroo leather. They also offer canvas materials aside from leather. You'll find their products in lavender, olive, bark, natural, night, and red earth colors. What's special about Simétrie is that they also provide in-studio workshops and DIY home kits for you to create your own leather bags.
Main Products: 
Crossbody Bags

Tote Bags

Backpacks

Wallets

Bag Charms

Bag Straps
3. Gabee
Headquarters: 228 Ferntree Gully Rd, Notting Hill VIC 3168
Business Type: Manufacturer, Wholesaler
Founded: 1949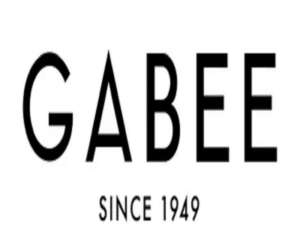 Gabee is focused on designing classy contemporary leather bags, travel goods, and accessories for more than three generations. With more than 70 years of experience, they were able to maintain their reputation in the fashion industry by producing quality and functional products.
The company uses natural raw leather. This is the key to creating products with the best quality that feature a contemporary feel, timeless simplicity, and stylish design. They carefully create collections that can withstand both trends and time instead of following the fast fashion movement. They engage in ethical practices and prioritize longevity and quality over the latest trends.
Main Products: 
Pouches, Wallets, Bags, and Clothing for Women

Wallets, Work Bags, and Backpacks for Men

Travel Bags (Carry On, Luggage, Satchels, Cosmetics, Duffel, etc.)

Gifts for Him and Her
4. Lizandez
Headquarters: Hillside 3037, Melbourne, Victoria, Australia
Business Type: Manufacturer
Founded: 2013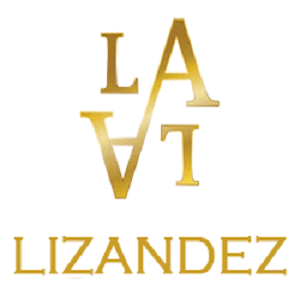 Lizandez offers a chic collection of trendy genuine leather handbags and leather business bags among others. They aim to provide you with only genuine products that are durable and stylish while giving you the best value for your money. Their website is designed to allow a customer-friendly shopping experience with their easy-to-browse selection. They also offer express service to prioritize your rush orders. 
Moreover, you can add a personal touch to your orders if you want to give someone a unique gift. You can request your product to be laser engraved with text like a name or initials.
Main Products: 
Handbags, Shoulders Bags, and Purses for Women

Bags, Leather Wallets, and Accessories for Men

Gifts for Him and Her

Luggage

Business Bags

iPad and Mobile Phone Covers

Corporate Gifts

Women's Jewelry
5. Rose & Lyle
Headquarters: 653 Burwood Road, Hawthorn East, Melbourne, Australia 3132
Business Type: Manufacturer, Wholesaler
Founded: 2015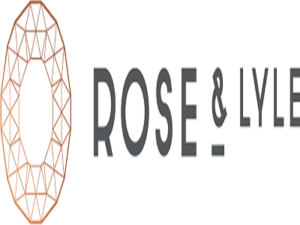 Rose & Lyle first started producing footwear before they designed leather and textile accessories. They have been working with leading Australian retailers since then. They use natural leather with unique tonal variations, scars, and marks that give the products a luxurious feel rather than being seen as faults. The vegetable-tanned leather they use darken and mature when exposed to light which enhances the bag's personality as time passes by.
Moreover, Rose & Lyle's products are designed in Australia but made in China and India by artisan manufacturers. Their collections include Box Weave, Hunter, Lux, Thorne, Anais, Ash, Basket Weave, Harper, and Herringbone Collections.
Main Products:
Sling

Tote

Hobo

Wallet

Shoulder Bag

Clutch

Pouch

Slouch
Wrapping Up
Partnering with a decent manufacturer that can meet your business's demands is a crucial factor in ensuring that your business will thrive. So we hope that you have found your ideal leather handbag brands in Australia as well as manufacturers through our list. Get in touch with us for more information about ordering leather handbags in wholesale quantities.