Do you want to get the best value for your money? Buy from Indian manufacturers! Here is our list of the best leather handbag manufacturers in Mumbai.
Handbags are key accessories that consumers use to show off their purchasing power. Regardless of the social status of a person, having a fashionable bag has become necessary. And with handbag customization and personalization driving the market, a lot of small businesses are emerging to meet the rising demand.
However, it is not easy to find reliable manufacturers and suppliers that can meet your specific requirements. So here, we aim to help you find one that will match your specifications. Here are the top five leather bag manufacturers in Mumbai that you can check out.
In a hurry? Here's the list you're looking for:
List of the 5 Best Leather Handbag Manufacturers in Mumbai
Top 5 Indian Leather Handbag Manufacturers in 2021
Below are our top picks of Indian manufacturers in Mumbai. All are Indiamart TrustSeal Verified and some are also verified exporters.
1. Adel International
Headquarters: Kanderpada Dahisar West, Mumbai, Maharashtra, India
Business Type: Manufacturer, Exporter
Founded: 1992
Annual Turnover: –
Payment Modes: Cash, Cheque, DD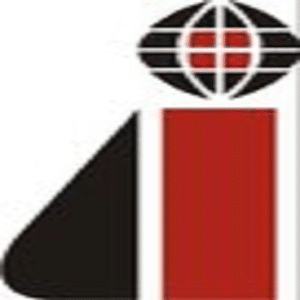 Main Products:
Leather Wallets

Leather Folders and Organizers

Men's Leather Jackets and Vests

Leather Laptop Bags and Sleeves

Leather Card Holders

Ladies Handbags

Leather Briefcase Bags and Backpacks

Leather Travel Accessories

Leather Desk Accessories

Leather Belts
Adel International is a verified exporter and reputable manufacturer of various genuine leather goods, bags, automotive products, and apparel. It is among the top ladies' leather bags manufacturers in Mumbai that produces vintage and suede handbags for women under their own brand – Adel International. Some are made of pure leather and they come in brown, pink, maroon, blue, and black colors.
If you are looking for customized solutions, Adel International can cater to your unique needs. They can design their bags in different colors and sizes at reasonable rates. Moreover, the company has been invited by Thailand to their Bangkok Leather fair as recognition for their quality products. They even received a certificate from India 5000 Best MSME Awards for their top-rated products. 
Do you need your products in a short period of time? The company can also handle rush orders for your unplanned events. Lastly, they have a marketing division in Canada and have numerous clients worldwide such as America and Europe. The top countries they export to are the Philippines, Austria, Finland, Greece, and Singapore.
---
2. Delite Trading Company
Headquarters: Bhayander West, Mumbai, Maharashtra, India
Business Type: Manufacturer, Exporter, Wholesaler, Supplier
Founded: 1980
Annual Turnover: Rs. 50 Lakh – 1 Crore
Payment Modes: Cash, Cheque, DD, Online, Bank Transfer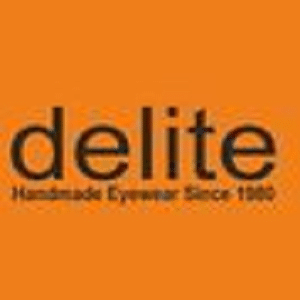 Main Products:
Eyewear

Goggles

Optical Frames
Delite Trading Company is another verified exporter that is focused on manufacturing various sunglasses, optical frames, and other optical accessories. But, they also offer customizable brown office bags and handmade leather bags. They sell their bags under their own brand name – Black Smith. Their plain handmade bags that adapt French designs are suitable for both men and women.
Aside from Black Smith, the company also has other manufacturing brands such as Magnate, Yuva, and Metal X. Delite Trading Company's major markets are Israel, South Africa, and Nepal.
---
3. Hari Om Leather
Headquarters: Sion-Bandra Link Road, Dharavi, Mumbai, Maharashtra, India
Business Type: Manufacturer, Exporter, Supplier, Wholesaler
Founded: 2014
Annual Turnover: Rs. 1 – 2 Crore
Payment Modes: Cash, Cheque, DD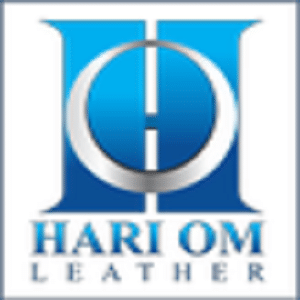 Main Products: 
Hotel Leather Products

Diary Cover

Ladies' Purse

Bags (Luggage, School, Laptop, Sling, Waist, Messenger)

Key Chain

Men's Wallets

Travel Accessories

Table Desk Items

Leather Executive Bag for Office

Cheque Book and Card Holders
Hari Om Leather is an IndiaMART Star Supplier that is considered a leading manufacturer and trader of a wide array of leather goods. Their products are made from top-grade raw materials using modern machines. These ensure that they produce products that are resistant to moisture and heat but are still elegant.
As a pure leather bags manufacturer in Mumbai, the company has its own brand, Hari Om Leather. They offer leather trolley bags, messenger bags made from pure leather, and ladies bags. They have designer bags, genuine leather handbags, leather purses, and sling bags for women. For those looking for customizable executive bags made from pure leather, Hari Om Leather also has office bags, laptop bags, and messenger bags. 
---
4. Sky Venture
Headquarters:  LBS Marg, Mulund West, Mumbai, Maharashtra, India
Business Type: Manufacturer, Wholesaler, Supplier, Retailer
Founded: 2009
Annual Turnover: Rs. 25 – 50 Crore
Payment Modes: Cash, Cheque, DD, Online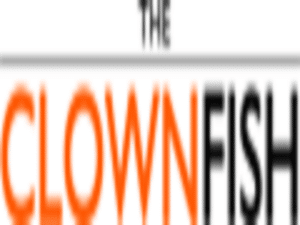 Main Products: 
Backpack

Duffle Bags

Laptop Bags

Sling and Messenger Bags

Women's Handbags
Sky Venture sells its products under its own brand name – The Clownfish. They are recognized as a notable manufacturer and wholesaler of leather trolley bags, laptop bags, travel bags, and backpacks.
They are also one of the top ladies' leather handbags suppliers in Mumbai. They supply various faux leather clutch bags and shoulder bags for women in different shades of brown and black. Lastly, Sky Venture can also cater to your distinct requirements if you have other specifications.
---
5. Cosmus Bags
Headquarters: Co Operative Housing Society A. K. Marg, Bandra East, Mumbai, Maharashtra, India
Business Type: Manufacturer, Exporter, Wholesaler
Founded: 1999
Annual Turnover: Rs. 25 – 50 Crore
Payment Modes: Cash, Credit Card, Bank Transfer, RTGS, Online, DD, Cheque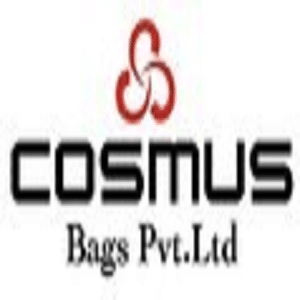 Main Products:
Backpacks (Casual, Laptop)

Office Leather Bags

Schoolbags

Sling Bags

Messenger Bags

Trolley Bags

Sports Bags

Leather Jackets
Cosmus Bags manufactures different kinds of leather bags including laptop bags, backpacks, and PU leather duffle bags. They also have handmade executive leather bags and PU leather handbags for women.
They cater to various OEMs and their own branded collection of bags can be found in leading department stores and eCommerce online portals. The company currently serves clients such as SBI, Ultratech, Directi, Maruti-Suzuki, Medanta Hospital, ACER, CROMA, TCS,  FILA, UMBRO, and others.
Wrapping Up
India is among the best countries to source products from, especially if you are ordering in bulk quantities. And being among the largest trading centers in the world, Mumbai in India houses plenty of manufacturers. This makes it challenging to find the best one that can meet your demands. So hopefully, our list of leather bags manufacturers in the area has been a great help. Reach out to us for more details on ordering leather handbags in wholesale quantities.