Are you looking for chic but affordable Korean leather bags for your business? Check out our list of the top 5 leather handbag manufacturers in Korea. Get classy bags that can complement any fashion style!
Korean handbags have always been popular globally. The Korean Wave has played a big role in spreading the influence of Korea globally when it comes to fashion. In fact, Korean products come in diverse designs that help each consumer express their personal fashion styles. Handbags are no exception.
Since handbags are seen as status symbols, having a desirable bag has become a necessity.  This increased the demand for luxury handbags. So if you are searching for leather bags manufacturers in Korea that can provide you with trendy bags, welcome to our page!
In a hurry? Here are the manufacturers you're looking for including leather handbag manufacturers in South Korea:
List of the 5 Best Leather Handbag Manufacturers in Korea
Top 5 Korean Leather Handbag Manufacturers in 2021
Check out our review of the top leather bag manufacturers in Korea below:
1. Simone
Headquarters: 279, Gyeongsu-daero, Uiwang-si, Gyeonggi-do, Korea
Business Type: Manufacturer
Founded: 1987
Main Products: Leather Handbags for Men and Women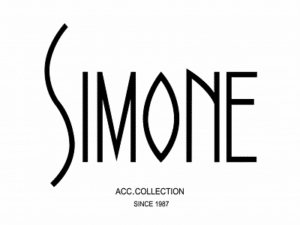 Simone is among the leading companies in the luxury fashion industry worldwide. It provides its customers with full-service manufacturing based on industry standards. Their first designs received positive feedback from the Donna Karan headquarters in New York. This started the momentum in growing their market in the US. They have also captured the interest of several European brands due to their world-renowned quality products that matched the quality of Italian handbags.
Simone Way remains an elite handbag manufacturer globally with its over 200,000 collections of pattern archives and 6,500 years of aggregate experience. Moreover, the company offers OEM and ODM services for handbag development and production. It has its own leather handbag brand, 0914, that features classic designs and rustic charisma. Their product portfolio comes in a wide array of unique styles for both women and men from dainty purses to large travel totes.
Lastly, Simone has been manufacturing products for different fashion houses globally like Coach, Tory Burch, and Michael Kors for years. They also own 10% of the global handbag market share and 30% of the US market share.
---
2. WKS Global
Headquarters: 3F, 333, Yangjae-daero, Gangnam-gu, Seoul, Korea
Business Type: Manufacturer
Founded: 2005
Main Products: Handbags, Fashion Bags, School Bags, Wallets, Belts, etc.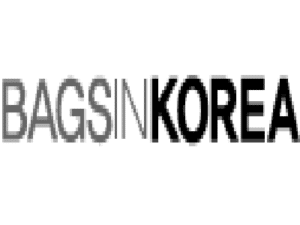 WKS Global specializes in OEM and ODM services for both start-ups and established designer brands. It is a manufacturer of sophisticated fashion bags that has joined ventures with a Singaporean company. From materials sourcing to the design and manufacturing of your desired leather bags, you can rely on WKS.
And if you are currently building your brand, WKS can quickly adapt to your growing production demands. Whether for limited productions or bulk manufacturing, the company assures you that they can adjust to these sudden changes, unlike their larger offshore competitors. They can be small but agile so they can handle your production requirements while maintaining quality.
The company currently partners with international brands across Korea, Europe, the USA, and other Asian countries. Their portfolio includes Builford, John Peters New York, Vogatha, ULTIMEIK, and Drilleys bags.
---
3. Min Kyung Corporation
Headquarters: 2F 134-7, Wonjong 2-dong, Ojeong-gu, Bucheon-si, Gyeonggi-do, Korea
Business Type: Manufacturer
Founded: 1987
Main Products: Fashion and Casual Bags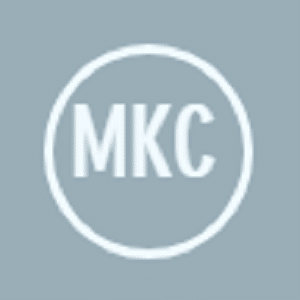 MKC has been producing a wide variety of handbags with its globalized manufacturing lines. Aside from Korea, they currently have an office in Guangzhou and two factories in Vietnam. Although they mainly produce fashion and casual bags, they also offer sports bags. They have already made various leather designer handbags with the help of their master craftsmen.
The company has around 100,000 unique styles and has produced over 18 million bags already. Regardless of your material choice, they can accurately source the materials you desire at reasonable prices using their wide network.
---
4. JS Corporation
Headquarters: JS Building 640, Gaepo-ro, Gangnam-gu, Seoul, Korea
Business Type: Manufacturer
Founded: 1985
Main Products: Handbags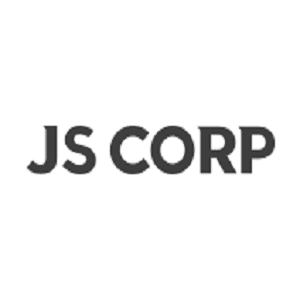 JS Corporation is among the leading luxury leather bag manufacturers worldwide with over 3 years of experience in the industry. The company aims to be a strong leader in the industry by offering premium-quality products and great services to its clients. They invest heavily in their offshore production facilities in China (four), Vietnam (one), and Indonesia (one). 
Moreover, JS Corporation is proud to have partnered with many of the world's top luxury handbag brands. These include Burberry, Michael Kors, Kate Spade, DKNY, Henry Bendel, Moschino, Everlane, Guess, and Ralph Lauren. In fact, the company delivers to around 60 countries including Japan, the UK, the USA, Italy, and France.
---
5. Lovely Heart
Headquarters: Ssangmun-dong, Dobong-gu, Seoul, Korea
Business Type: Manufacturer, Exporter
Founded: 1989
Main Products: Leather Bags and Wallets, Fashion Bags, Mobile Cases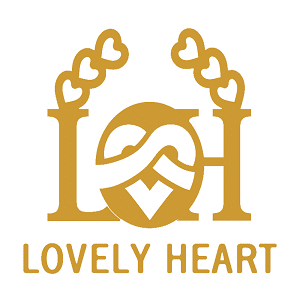 Lovely Heart is the last manufacturer on our list that has been producing superior-quality handbags. Their skilled craftsmen have over 25 years of experience in the industry so you can expect them to deliver your desired products to you. The company categorized its products into two:
These are first-class handbags made of natural leather that has been imported from Italy. Others are made from high-quality leather from the local market.
These are inferior quality products but are still made using advanced materials. They are designed for budget-conscious consumers
Lovely Heart's products are produced domestically and its main markets are China, Japan, South Korea, Malaysia, and Mongolia.
Wrapping Up
No fashionista wants to fall behind the trends. So if you own a little business and want to thrive in the industry, keeping up with the trends is crucial. And when it comes to fashion trends, no one can beat Korea. If you want more information about wholesale handbag buying, feel free to contact us.