In search of unique leather bag designs? Find your ideal design in our list of the top leather handbag manufacturers in China! Don't miss out on the trend!
In China's leather goods market (including bags), design always matters more compared to the brand. A consumer liking your brand would not be enough to ensure a sale. You will need to offer them innovative and recognizable designs. If you are into business, understanding your consumers' preferences is crucial in increasing the number of your loyal customers and, of course, sales.
So if you are here to find reliable leather bags manufacturers in China that can help you satisfy the cravings of your customers, welcome! Check out our list of the top five manufacturers below!
In a hurry? Here's the list you're looking for:
List of the 5 Best Leather Handbag Manufacturers in China
Top 5 Chinese Leather Handbag Manufacturers in 2021
Here's an overview of each of our top picks:
1. J.D. Handbag Factory
Headquarters: Nancheng District, Dongguan, Guangdong, China
Business Type: Manufacturer, Exporter
Founded: 2000
Certifications: ISO 9001, ISO 14001, BSCI, ICS, Disney (FAMA), REACH, CPSIA
Monthly Production Capacity: 50,000 – 100,000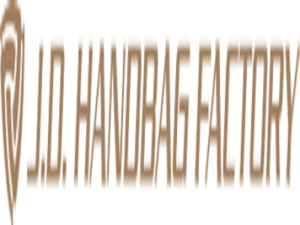 The first on our list is J.D. Handbag Factory which is among the companies in the industry that holds the highest certifications. It is one of the leading manufacturers of various fashionable leather handbags in China. This full-package manufacturer has three factories in Shandong, Dongguan, and Cambodia.
With the company's more than 20 years of experience in handbag manufacturing, they can help you bring your designs to life. Just upload your custom design and they can give you a quote in 24 hours.
Main Products:
Handheld bags

Shoulder Bags

Crossbody Bags

Athletic & Functional Bags

Tote Bags

Backpacks

Clutch Bags

Waist Bags
---
2. Guangzhou Boshen Leather Goods
Headquarters: Nanling Village, Taihe Town, Baiyun District, Guangzhou, China
Business Type: Manufacturer, Exporter
Founded: 1993
Certifications: –
Monthly Production Capacity: 30,000 – 50,000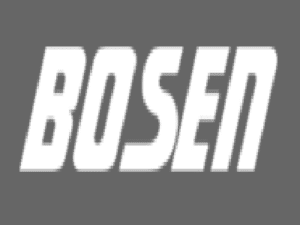 Boshen has already mastered many handbag manufacturing techniques for different bags, thanks to their more than 25 years of experience in the industry. It offers OEM/ODM products and is one of the genuine leather handbags manufacturers in China. It has already served various famous brands worldwide. They have already exported to international countries such as the United States, the United Kingdom, Australia, and Russia.
The company can also source leather that meets your requirements such as the right color, composition, softness, hand feel, durability, and budget. They can even dye the leather to your specifications and put your logo on the products. Moreover, they are one of the companies that offer the lowest MOQ requirements (as low as 50 pieces per style) to help startups. Lastly, they can also provide you with samples before producing your products in bulk.
Main Products:
Leather Products for Women

Handbag

Cross Body Bag

Pouches

Backpack

Leather Products for Men

Briefcase

Messenger Bag

Backpack

Clutch

Small Leather Goods

Wallet

Leather Belt

Cardholder
---
3. Zhong Ding Bag Company
Headquarters: Baiyun District, Guangzhou, Guangdong, China
Business Type: Manufacturer, Exporter
Founded: 2015
Certifications: –
Monthly Production Capacity:  10,000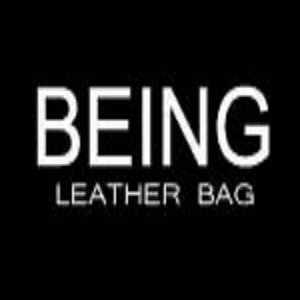 Zhong Ding is another Chinese full-service leather bag manufacturer that has a powerful OEM and ODM ability. They offer a complete supply chain solution from product design to manufacturing to logistics. They also aim to help startups as well as well-known fashion brands and e-commerce retailers by giving them products that meet their custom requirements.
The company uses different materials in manufacturing its bags including genuine leather, vegan leather, PVC/TPU, canvas, and nylon. They even have chrome-tanned leathers. They can also provide you samples if you want. Moreover, they have a low MOQ requirement of 50-100 pieces per design.
Main Products:
Wallet & Coin Purses

Waist Packs

Clutch Purses

Shoulder Bags

Satchel Bags

Slouch Bags

Tote Bags

Duffel Bags

Diaper Bags

Weekend Bags

Backpacks

Makeup Bags

Messenger Bags
---
4. SLBAG
Headquarters: Shiling Town, Huadu District, Guangzhou, China
Business Type: Manufacturer, Exporter
Founded: –
Certifications: –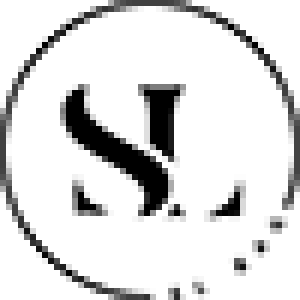 SLBAG has more than 18 years of experience in the industry with 20 factories in Guangzhou that can produce around 500,000 bags per year. If you are looking for ladies' leather handbags manufacturers in China, SLBAG can offer you wholesale leather bags at affordable prices. They offer OEM and ODM services and can also give you samples based on your preferred material, style, design, and others.
The company focuses on manufacturing both genuine and vegan leather bags. Aside from customized designs, they also offer customized packaging. You will find their various leather bag materials and logo options on their website. These include vegetable-tanned leather, crocodile leather, and pebbled leather. For the logo options, you can choose from embroidery logo, metal logo, embossed logo, and more.
Moreover, SLBAG has more than 3,500 styles you can choose from. The MOQ for the handbags is 100 pieces but it's 500 pieces for customized logo and customized packaging.
Main Products:
Backpacks

Bowling Bags

Crossbody Bags

Handbags

Hobo Bags

Lady Fashion Bags

Organizer Bags

Shoulder Bags

Purses

Wallets
---
5. Shenzhen Trendy Leather Products
Headquarters: Longhua District, Shenzhen, Guangdong, China
Business Type: Manufacturer, Exporter
Founded: 2011
Certifications: –
Monthly Production Capacity:  40,000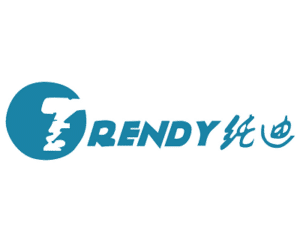 The last on our list is Trendy Leather which offers OEM services and specializes in designing, producing, and exporting various leather goods including handbags. The company's handbags department offers over 200 designs for lady's handbags.
They use materials such as cow leather, bonded leather, cow split leather, canvas, nylon, PU, and PVC. Lastly, they are currently cooperating with clients from the USA, Europe, and other Asian countries but their main markets are North America, Southeast Asia, and Oceania.
Main Products:
Women and men's bags

Notebooks

Cardholders

Leather folder

Wallets

Keychains / Key bags

Passport holder

Luggage tags

Belts

Hotel products

Cooler lunch bags

Laptop bags
Wrapping Up
Since Chinese consumers are among the most updated ones when it comes to the latest trends, buying leather bags from China would be practical. So we do hope that you were able to find a manufacturer that meets your standards in our Chinese leather bag manufacturers list. Feel free to contact us to know more about ordering leather bags in bulk.