Are you looking for

bespoke leather bag manufacturers in UK

? Let our list of the leading

British leather bag companies

help you!
Europe has been playing an important role in the international trade of leather products. In fact, the European tanning industry is the largest leather supplier worldwide. Also, the region is among the best sources of premium-quality calfskin leather.
Among the European countries, France and Italy offer the most leather bag opportunities. Their brands have always been attracting both new and traditional consumer countries. So if you want the best trendy leather bags with proven quality, leather bag suppliers in the UK would be your best pick.
In a hurry? Here's the list you're looking for:
List of the 5 Best Leather Bag Manufacturers in UK
Top 5 British Leather Bag Manufacturers in 2021
1. MPLG Ltd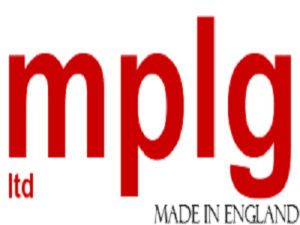 Headquarters: Solmar House, 2 Cross Street, Salford, M3 7AX
Business Type: Manufacturer
Founded: 1976
Main Products: Bags, Backpacks, and Wallets
MPLG is a leather goods private label manufacturer. Aside from leather, they have been producing top-quality bags for international brands in textiles and synthetics. They already have more than 40 years of experience in cutting, edge finishing, and stitching different types of fabrics and leather. Thus, they can assure you that they can meet your specific needs.
Moreover, they have their own manufacturing plant in Manchester that is fully equipped with specialized machinery to create incredible samples. They are also composed of experienced artisans to make sure that your specifications are met 100%. Aside from that, their sample and pattern making department will help you create prototypes where you can choose your desired materials.
Whether you're a designer wanting to make your own collection of bags or an established brand,  you can rely on MPLG. From small leather goods to bags and custom or promotional items, MPLG can help you.
2. British Make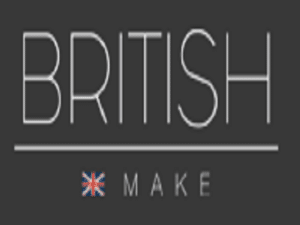 Headquarters: Compo Works, Crescent Road, Dukinfield, Manchester, SK16 4HQ
Business Type: Manufacturer, Exporter
Founded: 2012
Main Products: Bags, Briefcases, Backpacks, Camera Bags, Wallets
British Make is a designer and manufacturer of premium quality leather goods. Their factory combines traditional manufacturing strategies with sophisticated computerized machinery. Specializing in both low and high-volume bag production needs, they can offer their designing and manufacturing services at a very reasonable cost.
The company currently employs over 30 experienced staff composed of bag designers, illustrators, sewing machinists, leather cutters, and benched workers. They have already worked with popular retailers both inside and outside the UK. These retailers include Asos, Harrods, Paperchase, Urban Outfitters, Fujian Ltd., La Rinascente, and VIP.com. Lastly, they provide the following services:
Inhouse Design

Computerized Sewing

Hand Finishing

Embossing

Dieless Cutting

Knife Cutting
3. Materia Products Trading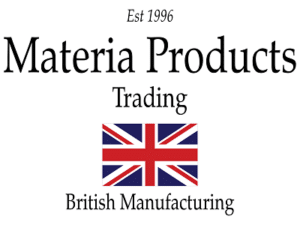 Headquarters: Unit 1 Combe Buildings, Whatley, Frome, Somerset, BA11 3JU
Business Type: Manufacturer, Exporter
Founded: 1996
Main Products: Bags, Boat Covers, Caravan Seat Covers, Boat Upholstery, etc., Foam Cutting, Indoor Soft Play Equipment and Gym Mats, Nets, Shooting Mats, Accessories, and Beating Kit, Vehicle Awnings Canopies and Cover, Webbing Straps and End Fastenings
Material Products Trading is a contract sewing company that offers design and manufacturing services to the textile and leather industry. They have been creating superior quality handmade leather bags for various clients, including independent designers, for around 30 years already. This allowed them to build a strong reputation when it comes to high-quality sewn bags that can exceed the expectations of their customers.
From simple to large-scale manufacturing of made-to-order bags, the company's in-house factory can help you develop bespoke products according to your custom designs. They manufacture all of their products in their stitching factory in the UK. Their skilled craftsmen can work with any production scale. Plus, they already have a huge client base that proves their reliability. Their services include the following:
Design Development

Material Resourcing

Pattern Making

Production Sewing

Sample Making
4. Launer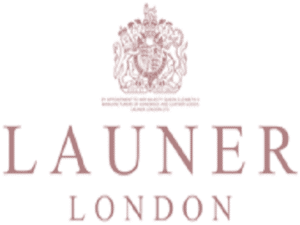 Headquarters: 365 Limpsfield Rd, Warlingham, CR6 9HA
Business Type: Manufacturer, Exporter
Founded: 1940s
Main Products:
Leather Products for Women

Bags (Top Handle Body, Clutch, Cross Body, Shoulder, and Double Handled Bags)

Purses, Credit Card Cases, Special Leathers

Leather Products for Men

Pocket Wallets, Breast Pocket Wallets

Credit Card Cases, Lorenzo Bags, Special Leathers
Launer has more than 70 years of heritage in producing the finest luxury bags as well as small leather products using time-honored traditions and skills. They are recognized around the world for their understated bags with iconic styles. Each bag is handcrafted and creating one bag alone can take up to eight hours. They only use the finest calfskin, suede, and exotic leathers like crocodile, ostrich, and lizard skins.
The company's customers include the Duchess of Cornwall, the Prince of Wales, and HM the Queen. They have also been featured in stage plays and films both on Broadway and in the UK. They sell their products in the best department stores like Fortnum & Mason, Fenwick, and Selfridges. They are also popular in other countries like the USA, China, Canada, Russia, Italy, and Japan.
5. The Little Leather Factory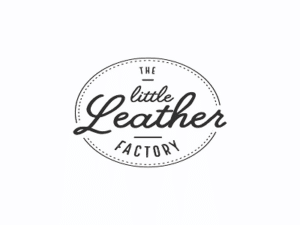 The Little Leather Factory creates handmade luxury leather bags and accessories which they offer at a low minimum order requirement of 10 units. They aim to produce stylish fashion bags for both men and women using Italian leather and vegan leather or suede. They can design and manufacture your desired leather bags through their skilled artisans who will work with you from start to finish.
The company offers two different kinds of services:
Full production service for your own label bags (they have a catalog of high-quality materials)

A cut-measure-trim option for clients who have their own materials
The Little Leather Factory's "Private Label" products can also be labeled and branded according to your requirements. You also have the option to alter or add to their existing bag styles. Moreover, aside from leather bags, the company also offers leather corporate gifts and accessories.
Wrapping Up
Being able to offer top-class and fashionable leather bags to your customers is important to ensure the success of your business. Hopefully, this list of the top leather bags manufacturers in the UK has been helpful. Feel free to drop us a message if you have any questions about wholesale leather bags.