Do you want to get the best quality leather bags in the USA? Find reliable suppliers in this list of bespoke leather bag manufacturers in the USA!
The demand for durable but lightweight and flexible bags, such as those made from leather, is rapidly growing in the US. This led to the increase in technological innovations to meet this demand in the succeeding years. And as we know, fashion trends are constantly changing among consumers. This is why customization capabilities are also becoming a must.
For small businesses that are looking into starting their own small leather bag business, having a manufacturer that can comply with your requirements is crucial. So here, we give you a list of the top leather bag manufacturers in the USA that you might want to check out.
In a hurry? Here's the list you're looking for:
List of the 5 Best Leather Bag Manufacturers in USA
Top 5 American Leather Bag Manufacturers in 2021
1. SPC Manufacturing Co.
Headquarters: 130 West Market Street, Johnson City, TN 37604
Business Type: Custom Manufacturer
Founded: 1980
Annual Sales: < $1 Million
Main Products: Bags, Cases, and Containers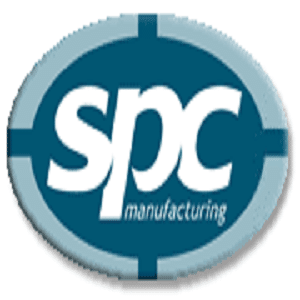 SPC Manufacturing is a contract manufacturer that provides a full-service package for custom sewn bags, cases, and containers. From prototyping to development and packaging, the company can assist you in creating your desired personalized bags. They have already worked with various companies in making thousands of customized products. They are known for their innovative ideas as well as the vigilant execution of every job in-house.
The company has an unlimited collection of bag sizes and styles at varying prices to meet every customer's needs. Their leather bags include pouches, front-loading packs, satchels, tote, duffel, and drawstring bags. They also provide optional features such as strap assemblies, drawstring closures, YKK zippers, and more.
Lastly, their capabilities include designing, multicolor silk screening, imprinting, knife and die-cutting, sewing, and drop shipping. They can cater to the needs of travel, medical, industrial, and packaging companies.
2. Clava American
Headquarters: 223 S Van Brunt Street, Englewood, NJ 07631
Business Type: Manufacturer, Wholesaler, Exporter
Founded: 1984
Annual Sales: $1 – $4.9 Million
Main Products: Leather Bags (Totes, Handbags, Shoulder Bags, Clutches, Pouches, Briefcases, Backpacks, Laptop Bags) Travel and Lifestyle Accessories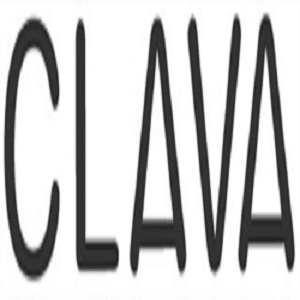 Clava American is a manufacturer of leather goods. These include personal, business, travel, golf, and home accessories. They have been designing and manufacturing leather products that can meet the ever-changing needs of consumers for more than three decades already. They aim to bring functional and elegant designs for every type of consumer in the market. Their capabilities include logo debossing and custom imprinting.
Clava American's leather products are available in pink, cognac, blue, green, tan, cafe, brown, and black colors. They only use high-grade leathers that are hand-picked by real artisans based on clarity, color, and weight. They manufacture their products using three main types of leather: Vachetta, Sonoma, and Tuscan. All of their products, including bags, are open to resellers and wholesalers alike.
3. Royce Leather
Headquarters: 611 Fifth Avenue, Near 50th Street, New York, NY 10022
Business Type: Manufacturer
Founded: 1974
Annual Sales: < $1 Million
Main Products:
Leather Products For Women

Business Card Holders, Coin Case and Key Holders, Key Fobs

Bags (Cosmetic Bags, Totes, Camera Bag, Hip Bag, Crossbody Bags, 

Wristlets, Envelope Clutches, Travel Pouches

Wallets (RFID Blocking Wallets)

Leather Products For Men

Laptop Backpacks, Laptop Brief, Duffel Bags, Toiletry Bags

Travel Watch Rolls, Portfolios, Key Chains

Business Card Holders, Key Case Wallets, and Magnetic Money Clips

Tri-fold Wallets, Credit Card Wallets, Cardholder Wallets

RFID Blocking Wallets, Card Cases, and Money Clips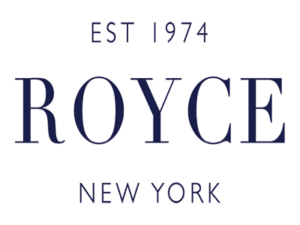 Royce Leather has prided itself on showcasing high-quality leather and expert craftsmanship since the 1880s. Their main focus is on functional designs. They remain true to their artisanal roots to create practical accessories for traveling. They give attention to the smallest details of their designs from corners to painting. They also use fine American genuine leathers and source their raw materials carefully from glue to ink.
The company was featured in Vogue, Harper's Bazaar, Glamour, Goop, Oprah Magazine, Forbes, New York Times, and Travel + Leisure. Their clients also include Google, Vogue, American Express, Ritz Carlton, Ferrari, Chase, Genesis, and more. Plus, they have partnered with the Council of Fashion Designers of America and Female Founder Collective. If you have more corporate inquiries as well as sample requests, feel free to contact them. 
4. Action Bag & Cover
Headquarters:  18401 Mt Langley St Fountain Valley, CA 92708
Business Type: Custom Manufacturer, Wholesaler
Founded: 1978
Annual Sales: $5 – $9.9 Million
Main Products:
Bags (Duffel, Sports, Gear, and Canvas Bags)

Backpacks

Promotional Products (Neck and Disk Wallets, Gym and Tote Bags, Water Bottle Carriers, Hip Packs, Aprons, Visors and Sunglass Cases, Computer Mouse Pads)

Action Bag & Cover is another contract manufacturer of custom sewn bags and other accessories in leather, cotton, neoprene, vinyl, cordura, and nylon materials. They serve OEM, promotional, medical, industrial, and sports industries. They provide complete in-house production including contract sewing, die-cutting, embroidery, slitting, sublimation, and silk-screening services. They can also provide design and prototype creation services.
5. Premier Pack International
Headquarters: 195 Montague Street, Brooklyn, NY 11201
Business Type: Custom Manufacturer
Founded: 1993
Annual Sales: $1 – $4.9 Million
Main Products:
Bags (Backpacks, Medical Bags, Laptop Bags, Cosmetic Kit Bags, Shower Kit Bags, etc.)

Cases (Cosmetic, Phone, Book, Computer, Medial, Eye-Care, and Oxygen Tank Cases)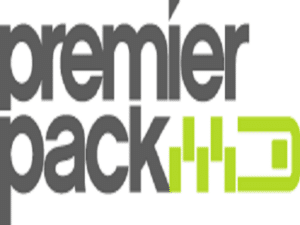 Premier Pack International manufactures custom carrying products like bags, pouches, cases, and device holders. Aside from leather bags, they also have cotton, cloth, and canvas bags. They can fabricate your bags in your desired colors and imprinting choices.
Their capabilities include designing, modeling, prototyping, molding, bending, sewing, polishing, finishing, and more. They cater to the needs of medical devices, industrial devices, consumer electronics, and consumer products manufacturing industries. Feel free to reach out to them for your specific leather bag requirements.
Wrapping Up
American countries are among the most rigorous regions when it comes to product quality. But, finding a supplier that meets your demands can be quite a challenge. So hopefully, you were able to pick a leather bag company on our list. Contact us for more information about buying leather bags in bulk quantities.