Are you on a tight budget but still want to get high-quality leather bags? Check out our list of the best leather bag manufacturers in India here!
Due to the increasing demand for bag customization and personalization, many businesses have turned to Indian manufacturers. Why? This is because of India's strong manufacturing capabilities. They are a manufacturing powerhouse with highly skilled engineers but are still able to offer the lowest possible prices.
So if you are planning to produce leather bags in bulk quantities, it is better to leverage the skills of Indian manufacturers. They can help you save a huge amount of money while still getting high-quality products. Here are the best leather bag companies in India that we have compiled for you!
In a hurry? Here's the list you're looking for:
List of the 5 Best Leather Bag Manufacturers in India
Top 5 Indian Leather Bag Manufacturers in 2021
1. Zakara International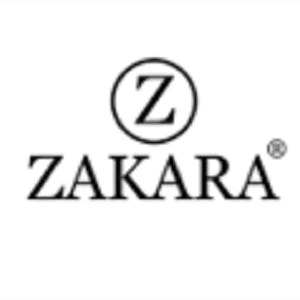 Headquarters: Building No. 77-H, Panki Industrial Estate, Site No. 1, Near Canara Bank, Kanpur- 208022, Uttar Pradesh, India
Business Type: Manufacturer, Exporter, Wholesaler, Retailer, Supplier
Founded: 2010
Annual Turnover: Rs. 2 – 5 Crore
Payment Mode: Credit Card, Cash, Cheque, DD, Online, Bank Transfer
Top Export Countries: USA, UK, Canada, Australia, Kuwait
Zakara International is among the leading genuine leather bag manufacturers in India. They make custom leather bags that are recognized globally due to their amazing designs, patterns, and stitching. Every product they make has exquisite details which helped them become successful in the business within a short time.
The company offers OEM services to cater to the needs of businesses that want to create their own name in the industry. They can also give you samples if you need some. With their rich experience, they can guarantee that you will only receive the best genuine leather bags. They accept bulk orders from fashion makers, shop owners, and wholesalers alike.
Main Products:
Backpacks

Briefcase

Travel

Laptop

Duffel

Ladies

Toiletry Bags
---
2. Arise Export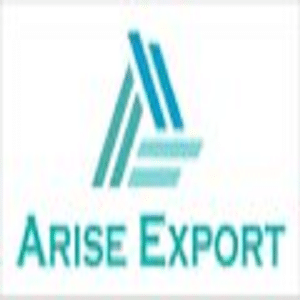 Headquarters: 101/A/24/1 Brindaban Mullick Lane, Howrah – 711101, West Bengal, India
Business Type: Manufacturer, Exporter, Wholesaler, Supplier
Founded: 2018
Annual Turnover: Rs. 2 – 5 Crore
Payment Mode: Cash, Cheque, Online
Top Export Countries: UK, Australia, Singapore, Turkey, Italy
Arise Export manufactures custom leather bags. These include hand-painted bags, crewel embroidery bags, and finish leather bags. Some of their competitive advantages are top-class finishing as well as high-quality stitching materials and fittings. They are also a member of the following organizations:
Japan External Trade Organization

Directorate General of Foreign Trade India (DGFT)

India Trade Promotion Organization (ITPO)
The company's hand-painted bags are made using soft white leather. Their crewel embroidery bags, on the other hand, are made from soft dark-coloured leather. These are manually painted and stitched by experienced artists. For the hand-painted bags, they can do 3D paintings too based on your preferences. However, bags under these categories are only for women which include hobo, tote, crossbody, and shoulder bags.
For Arise Export's Finish leather bags, they use different types of leathers like buff hunter, natural dry milled, grained nappa, and fine nappa leather. The quality and type of leather will depend on your requirements. For this category,  they have backpacks, crossbodies, laptops, luggage, and shoulder bags.
Main Products:
Leather Jackets, Wallets, Purses, and Jewelry Boxes

Leather Backpacks

Hand-Carved, Hand-Painted, and Embroidered Leather Bags

Leather Bags (Hobo, Corporate, Canvas, Kit, Tote, Sling, Body, and Messenger Bags)
---
3. Leather Mark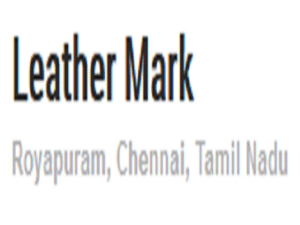 Headquarters: No. 7, Doshi Enclave, North Madha Church Street Royapuram, Chennai- 600 002, Tamil Nadu, India
Business Type: Manufacturer, Exporter, Wholesaler
Founded: 1999
Annual Turnover: Rs. 2 – 5 Crore
Payment Mode: Cash, Cheque, DD, LC, Wire Transfer
Top Export Countries: Portugal, Israel, Tunisia, Malta, Tanzania
Leather Mark manufactures and supplies a wide collection of fancy leather products. It is a 100% EOU with an experienced R&D department and large production line to best serve its customers with customized solutions. Their team of skilled professionals sources only the best leather from certified vendors. Plus, they offer their tailor-made products as per your specifications. 
Moreover, the company has collaborated with international quality standard management. The management helps in ensuring that Leather Mark's products meet industry standards. They can assure you that they can provide timely services through their updated activities.
---
4. Adel International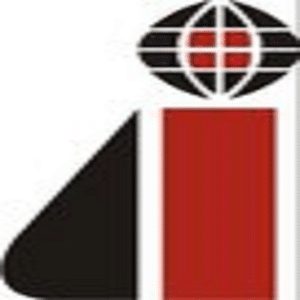 Headquarters: 701, Vivek New Link Road, Kanderpada Dahisar West, Mumbai – 400 001, Maharashtra, India
Business Type: Manufacturer, Exporter
Founded: 1992
Payment Mode: Cash, Cheque, DD
Top Export Countries: UK, Switzerland, Norway, Australia, and Chile
Adel International is a leather goods manufacturer that provides customized solutions to its clients. It has a large production capacity and advanced infrastructure to meet your bulk production demands. They can even accommodate your rush orders for your unplanned events.
Due to their quality products made from premium-grade raw materials, the Government of Thailand even invited them to attend their Bangkok Leather Fair. Moreover, the company has a marketing division located in Canada.
Main Products:
Leather Bags (Backpacks, Handbags, Messenger, Duffle, Tote, Bicycle, Travel, Briefcase, and Laptop Bags)

Leather Gloves, Wallets, Belts, Phone Cases, Gift Sets, Jackets, Pouches, Fanny Packs, Keychains, and Card Holders

Leather Desk and Travel Accessories
---
5. Leather Panache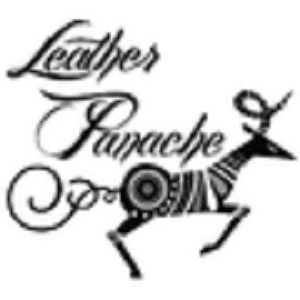 Headquarters:  18, Kushal Pole, Bada Bazar, Udaipur, 313001, Rajasthan,India
Business Type: Manufacturer, Exporter, Wholesaler, Retailer, Supplier
Founded: 2001
Payment Mode: Cash, Cheque, DD, OnlineWire Transfer, Pay Order, Bank Transfer
Top Export Countries: USA, UK, Europe, Canada, Australia, Mexico
Leather Panache makes handmade leather bags including vintage leather bags and goat leather bags. Their major focus is on innovative and original designs that they can achieve through their highly skilled craftsmen. They offer personalization and customization options if you have specific requirements.
The company only has a medium-sized workshop. However, they are composed of a team of experienced designers, tailors, quality analyzers, packaging experts, and sales and marketing executives who undergo regular training. This makes sure that they stay up-to-date with the current trends.
Main Products:
Bags (Backpacks, Messenger, Laptop, Duffel,  and Travel Bags)

Leather Journals, Diaries, Briefcases, and Journal Covers
Wrapping Up
Whether you are a startup or already an established business, minimizing your expenses is always a must. And among the best ways to do this is to partner with an Indian manufacturer. So we hope that you were able to pick your desired leather bag supplier here. Reach out to us for more details about buying leather bags in bulk.