Want to know which manufacturers make the best phone cases in the US? You're in the right place! You'd find high-quality, cool and smart mobile phone covers for iPhone, Samsung, Huawei, Motorola, available in leather, plastic, aluminum, and many more.
People are constantly on the lookout for the most functional, durable and stylish phone case protectors. All thanks to the ever growing increase in smartphone and tablet users each month! Today, we simply cannot live without our mobiles so we place extra protection for it from scratches, marks and "oops" moments.
The high demand in phone cases will definitely entice you of the large market opportunity. Hence, if you plan on selling smartphone protective cases, you're in the right place to find powerful suppliers!
In a hurry? Here's the list you're looking for.
List of the 8 Best Phone Cases Manufacturers in the US
Top 8 American Phone Cases Manufacturers in 2021
Below, we review each Phone Case Manufacturer for you. Note that we do not endorse any company or product below. We are simply giving this as a free resource.
1. Twelve South
Headquarters: Charleston, South Carolina, US
Revenue: $23 Million
Founded: 2009
Markets: US, Europe, Asia
Brands: Forte for Apple Watch, HiRise, PlugBug, PowerPic, AirFly, BookBook, etc.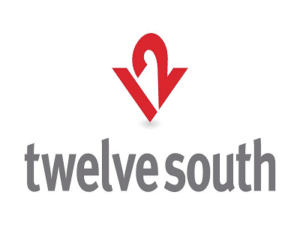 Twelve South manufactures some of the most creative phone cases inspired by Apple devices. Their BookBook is a top-of-the-line phone case which integrates your wallet, phone and credit cards in one place. The company also manufactures desktop protection accessories such as the BookArc, which is fit for Apple gears. They also have the AirPods Max and AirFly Pro and other smart and savvy phone accessories.
Key Products
Twelve South manufactures and markets several phone protectors and accessories for Apple devices such as iMac, MacBook, iPad/Kindle, iPhone, Apple Watch, Audio and a lot more.
2. Ballistic
Headquarters: 1302 John Reed Ct, City of Industry, CA 91745
Brands: Six-Sided Drop Protection, Ballistic Corners®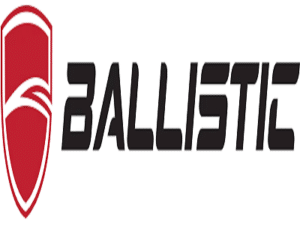 Ballistic is a designer and manufacturer of phone cases for more than 20 years. Their products are focused more on creating stylish and functional Android and Apple phone cases and accessories.
Ballistic phone cases are highly sought after in the market because of its innovative, yet super versatile features. Their phone cover designs are highly recommended. One of which is a 180-degree rotating holster clip which is one of their best sellers. It features shock and impact resistance, water resistance and anti-scratch features.
You'll not go wrong with Ballistic products when it comes to quality and reliability as they intricately develop material compounds for phone cases. They also devote a lot of time to engineer each product line in their R&D facility. Ballistic ensures phone cases have high-energy absorption and are ergonomic-friendly.
3. Incase Design
Headquarters: Los Angeles, California
Revenue: $45 Million
Founded: 1997
Markets: US, Europe, Asia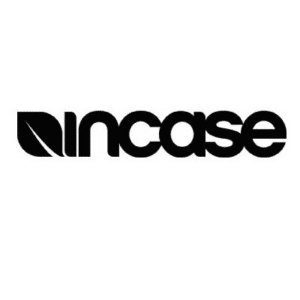 Incase Design has a long deep rooted heritage in phone case designs which has been carried on for many generations. The company designs and manufactures superior quality phone cases and MacBook protection. They also market bags, backpacks and camera bags.
The company is also a top-quality iPhone case maker for a wide range of demographics, tastes and functionalities.
4. Magpul
Headquarters: Austin, Texas, US
Revenue: $32 Million
Founded: 1999
Markets: US, Europe
Brands: M-LOK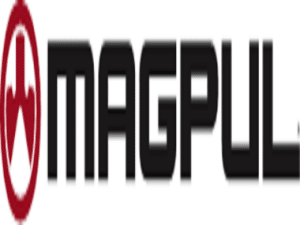 Magpul Industries Corporation is a world-renowned American manufacturer and designer of phone cases. Their products are made from quality polymers and composite firearms accessories in a variety of colors and features.
Magpul's range of phone cases are known as firm, flexible and made from rubber available for iPhone mobile owners (3G/3GS/4/4S/5). Their models have a distinct ribbing layer at its back which, according to the company, improves grip features.
What's amazing is that even if they are made from rubber and look bulky, their phone cases are actually easy to handle. This makes Magpul's brands popular among a wide range of users across the globe.
5. Otterbox
Headquarters: Fort Collins, Colorado, United States
Revenue: 650 million USD
Founded: 1998
Markets: Ireland, UK (Mainland), Germany, France, Sweden, The Netherlands, Belgium, Italy, Switzerland, Finland, Portugal, Austria, Denmark, Spain, Poland and Luxembourg
Brands: OtterBox, LifeProof, Liviri and OtterCares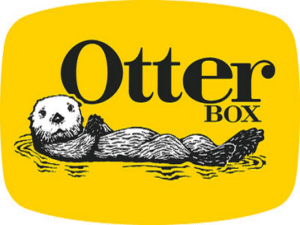 Otterbox is a multinational company manufacturing and designing iPhone cases. They are heavily known for their Commuter and Defender brands. Otterbox's phone cases are made from durable materials and feature water-proof capabilities. Otterbox distributes its products across the US, Europe and Asia.
Key Products
Otterbox has a wide range of iPhone cases, iPad cases, Huawei cases, Google, OnePlus, Xiaomi, Honor, Samsung, Motorola and many more.
6. Spigen
Headquarters: Irvine, California, USA 92618
Revenue: $100 – $500 million
Founded: 2008
Markets: South Korea, US, Asia, Europe, Germany, etc
Brands: Rugged Armor, Neo Hybrid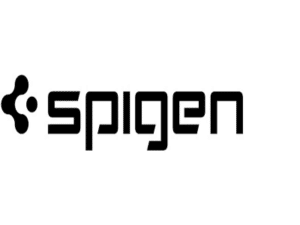 Spigen is a phone case manufacturer focused on the aesthetics and innovative design of phone protectors. The company creates phone cases beyond the boundaries of design and technology. They have several military-grade and carbon fiber-made phone accessories.
They also market phone cases with bumper frames, air cushion features and drop protection features which a lot of customers love. Spigen offers long warranties for their products, but the price may not be as affordable as you think.
Key Products
Spigen offers iPhone cases, Samsung, Huawei, Google Pixel, LG, Xiaomi and other mobile protectors. They also have watches, audio devices, tablet and laptop protectors and accessories.
7. Incipio
Headquarters: Irvine, CA, USA
Revenue: $400 million
Founded: 1999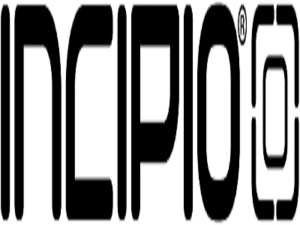 Markets: US, Europe, Australia, Russia, Germany, etc.
Brands/Designs: Duo, Grip, Slim, Dual Pro, Organicor, Stashback, katespade newyork, Drop Protection
Incipio is a leading designer and manufacturer of high-end mobile cases. They have a wide variety of phone cases with different styles, fashion and tech-savvy features. They manufacture slim phone cases, thick and durable cases and enhanced drop protection cases.
Incipio offers mobile protection for Google and Apple devices where the price range may vary from mid to high ranges.
8. Case-Mate
Headquarters: Atlanta, GA, USA
Revenue: $17.22 million
Founded: 2005
Brands: Pelican™, LuMee x Paris Hilton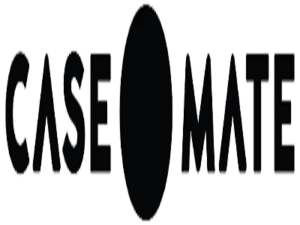 Case-Mate offers some of the best phone cases in the market. They have a line of durable and stylish phone cases that "light up" with glitters, rhinestones and holographic colors. They also offer customizable smartphone cases for any age group. Case-Mate even allows you to place your own name on their cases.
Case-Mate offers reseller opportunities on their website. Their products include iPhone cases, LG cases, Samsung, Motorola, Google, OnePlus and many more.
Wrapping Up
We hope this list helped you find a qualified manufacturer of phone cases for your needs. If you have other questions about buying phone cases in bulk, please feel free to chat with us. We will get back to you as soon as possible.