Are you looking for genuine leather phone cases manufacturers in the UK? Here's a list of our top picks of the best British phone case makers and suppliers!
Due to the increasing demand for mobile phones around the world including the United Kingdom, the demand for sassy phone cases has also increased. However, users tend to be very picky when choosing a custom phone case for their devices. Attractiveness is not the only factor that influences their choices but also durability. This is why some users would prefer leather mobile phone cases over other materials.
So if you came here to find trendy, stylish, and durable leather mobile back cover manufacturers in the UK, we won't disappoint you. Check out our list of the top luxury leather phone cases manufacturers in the region below!
In a hurry? Here's the list you're looking for:
List of the 5 Best Leather Phone Case Manufacturers in the UK
Top 5 British Leather Phone Case Manufacturers in 2021
Let us proceed to the overview of each of our selected mobile cover manufacturers below:
1. Mous Products
Headquarters: Keltan House, 89-115 Mare Street, London, E8 4RU, United Kingdom
Business Type: Manufacturer
Founded: 2014
Annual Revenue 2021: $33.83 Million 

Mous Products is one of the best iPhone case manufacturers that provides the best-in-class protection for your mobile devices. They test their extremely protective yet beautifully crafted products on real iPhones. This makes sure that you get premium quality cases for your phones. They use AiroShock technology that has the capability to absorb impact even if the cases are super slim.
Aside from iPhone covers, the company also offers black leather cases for Samsung and Google Pixel phones. They also have stylish cases that are compatible with Apple's MagSafe phones. If you want cases that have magnetic functionality, Mous Products also have those. Their leather cases are available in aramid fibre, bamboo, walnut, and speckled fabric designs.
Mous Main Products:
Phone Cases (Apple iPhone, Samsung Galaxy, Google Pixel, Apple iPad, Apple AirPods, Apple AirTag)

MagSafe Compatible Cases for Apple (iPhone, iPad, Samsung, Google Pixel)

Screen Protectors

Wallets

Mounts

Wireless Chargers

Cables and Straps
---
2. Wrappz
Headquarters: Bromley Business Centre, 27 Hastings Rd, Bromley, BR2 8NA, UK
Business Type: Manufacturer, Exporter
Founded: 2007
Annual Sales: $5 Million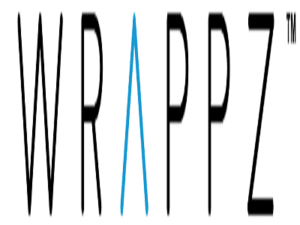 Wrappz is a custom phone case supplier and manufacturer for a wide range of devices including phones, laptops, and tablets. Their cases are not only limited to the brands mentioned above because they also offer accessories for other phone sizes.
If you are looking for premium genuine leather cases at affordable prices, Wrappz can provide you with sophisticated hand-made cases that come with practical features. Their sleek, non-slip, and pebble-grained leather phone cases are scratch-resistant with ultra-soft textures.
The company offers leather cases in different colours to complement your personality. They have genuine leather printed and monogram cases as well as faux leather cases. If you want to order personalized cases, just choose your color, design template, add personal touches, complete your order, and you're done!
Wrappz Main Products:
Phone Cases (Apple, Samsung, Nokia, Huawei, Google Pixel, LG, Blackberry, OnePlus, Sony)

Laptop and Tablet Cases

Skins (Phone, Laptop, MacBook, iPod, iPad, Gaming, Kindle, Sky Device)

Wall Art

Personalized Gifts
---
3. Snakehive
Headquarters: Unit 1, Tillingbourne Court, Dorking Business Park, Station Road, Dorking RH4 1HJ, UK
Business Type: Manufacturer
Founded: 2012
Annual Sales: <$5 Million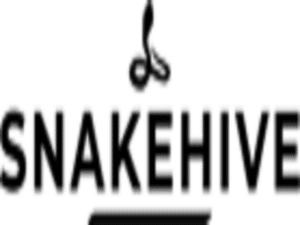 Snakehive is another of our best smartphone case manufacturers that is focused on creating fashionable handcrafted leather cases with smart functionalities. They prefer function, substance, and quality over fashion, style, and quantity. They make phone accessories that are not only visually appealing but also long-lasting and can perform their jobs well.
The company's previous phone cases range from belt pouch phone holders to wood-carved cases before they settled on vintage leather wallet cases. Available colors are chestnut brown, plum, navy, black, moss green, teal, grey, and honey gold.
Snakehive Main Products:
Phone Cases (Apple, Samsung, Google Pixel, Huawei, etc)

Screen Protectors

Wallets and Card Holders

Travel (Luggage Tag, Passport Holder, Travel Kit)
---
4. TORRO
Headquarters: New York Way, New York Industrial Park, Newcastle Upon Tyne, NE27 0QF, UK
Business Type: Manufacturer
Founded: 2013
Annual Sales: –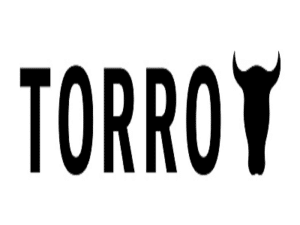 TORRO specializes in making premium functional leather accessories including luxury British made leather phone cases. They use high-grade genuine cowhide leather to design stylish and protective cases for your beloved mobile phones at accessible price tags.
Aside from the standard mobile back covers, they also have wallet cases, biodegradable bumper cases, Apple MagSafe-compatible cases, pouch cases, and flip cases. Available colors include black, tan, dark brown, red, purple, blue, and green.
TORRO Main Products:
Leather Phone Cases (Apple, Samsung, Google Pixel)

Leather iPad Cases

Leather Bags and Wallets

Leather Apple Accessories

General Accessories
---
5. Casestyle
Headquarters: Suite 10, 2 Lansdowne Crescent, Bournemouth, Dorset, BH1 1SA, UK
Business Type: Manufacturer
Founded: –
Annual Sales: –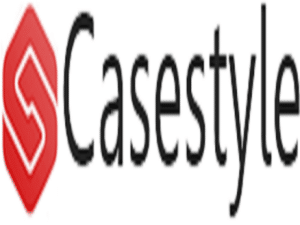 The last British cell phone accessories supplier on our list is Casestyle – a company that specializes in producing high-end accessories, cases, and covers for mobile phones. Their extensive collection of phone cases range from simple protective covers to stunning luxury cases for Apple and Android devices at the lowest possible prices.
The company's products come in a wide array of sizes and shapes with impact-resistant shells designed with precise cut-outs for buttons and chargers. They also have flip phone covers, vertical flip magnetic covers, and flip stand covers. For those looking for dual-purpose cases, Casestyle also offers wallet phone cases that can hold your cards. Some of the popular brands the company deals in are  Dux Ducis, CaseMe, Kalaideng, iCarer, DG MING, USAMS, Kaiyue, and more.
Casestyle Main Products:
Leather Phone Cases (iPhone, Samsung, Huawei, Sony, Motorola, Nokia, OnePlus, Google, HTC, LG, Xiaomi, iPad, iPod)
---
Wrapping Up
Whether you are putting up a startup mobile phone case retail business or already have a well-established one, choosing a dependable manufacturer is always crucial. Feel free to check out the website of each company on our leather phone case manufacturers list for more details. If you want more information about purchasing custom leather phone cases, contact us now!