Are you planning to put up your own phone cases retail store and are looking for the best custom phone case suppliers in Malaysia? Search no more! Here are our top 5 picks of companies where you can find intricately designed and trendy mobile phone cases for various phone brands!
Nowadays, choosing the right phone case is as important as choosing the mobile phone itself. Users have become more meticulous in selecting the perfect accessories for their beloved mobile devices and phone cases are no exceptions. This strengthened the demand for stylish mobile covers that can meet each user's specific requirements.
It doesn't matter whether you are just starting your own home-based phone case business or already have a thriving one. Our list of the best smartphone case manufacturers in Malaysia can surely help you get ahold of fancy-looking cell phone cases for your customers!
In a hurry? Here's the list you're looking for.
List of the 5 Best Phone Cases Manufacturers in Malaysia
Top 5 Malaysian Phone Cases Manufacturers in 2021
Let us now proceed to our review of our selected Malaysian phone case wholesale suppliers that offer customized phone cases below:
1. Printcious
Headquarters: Klang, Selangor, Malaysia
Business Type: Manufacturer, Supplier, Wholesaler, Exporter
Founded: 2015
Main Products: T-Shirts, Mugs, Button Badges, Bags, Lanyards, Aprons, Canvas, Caps, Keychains, Stickers, Photo Books, etc.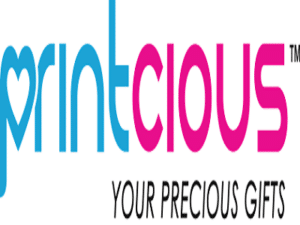 Printcious is an e-commerce company specializing in personalized gifts for everyone. Providing their customers with customized phone cases is among their main focuses. With their online platform, you can design your own mobile phone cases in four simple steps:
Choose your product

Upload your design

Add texts

Place your order
If you do not want to go through the hassle of creating your own designs, you can also buy from their ready-made cases. You will find more than 100 unique and classy designs for iPhones and Samsung phones on their website.
What's good about the company is that it has already proven its credibility through the many awards it has received since its inception. These include Champion of SITEC Top E-Commerce Merchant Awards and Young / Emerging Business Excellence Award in Sin Chew Business Excellence Awards.
2. DIY Printing Supply
Headquarters: Klang, Selangor, Malaysia
Business Type: Manufacturer, Supplier, Wholesaler, Exporter
Founded: 2010
Main Products: Heat Presses and Machines, Sublimation Blanks, Plotters and Vinyls, Printing Consumables,  Bags, Souvenirs, Canvas, Cards, Rubber Stamps, Stickers, Photo Printers, Office Equipment, T-Shirts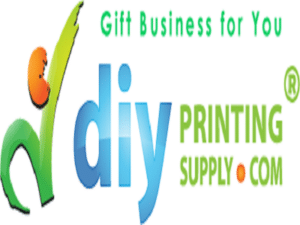 DIY Printing Supply is another trustworthy company that offers a one-stop shop for your custom printing needs. The company has received many awards including Asia Pacific Excellence Brand Award and Asia Pacific Entrepreneur Excellence Award.
It specializes in Heat Transfer Printing (HTP) and is a direct manufacturer of heat press machines and sublimation blanks. They also print personalized gifts, souvenirs, cards, and more. If you want to print your own custom phone cases, DIY Printing Supply can help you with your business's needs. They offer plastic sublimation phones for heat transfer printing for Apple, Samsung, and Huawei.
3. Funky
Headquarters: Muar, Johor, Malaysia
Business Type: Supplier, Wholesaler
Founded: –
Main Products: Sublimation Blanks, Printer Consumables, Customized Gifts, Customized Phone Casing, Customized T-Shirt, Photo Crystal, Mugs, etc.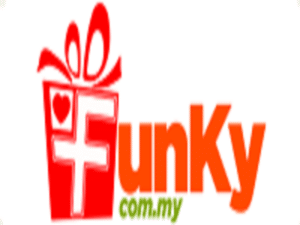 Funky is a supplier of affordable mobile back covers with more than 10 years of experience in the gift and souvenir business. They buy their products directly from manufacturers in China and do not spend much on advertising. This allows them to offer you supplies that are more affordable compared to their competitors. They have three branches in Johor and one in Seremban.
You can find the company's sublimation products on their Sublimation.com.my website and their customized gift products on their Funky.com.my website. For their customized phone casing, they have available products for 15 phone brands including Apple, Samsung, Blackberry, Sony, HTC, Oppo, Vivo, Huawei, Asus, and Mi phones. Feel free to pick from their various collections of stylish and budget-friendly phone case designs.
4. Custom Bulk Print
Headquarters: Klang, Selangor, Malaysia
Business Type: Supplier, Wholesaler
Founded: 2009
Main Products: Mugs, T-Shirts, Corporate Gifts, Button Badges, PVC ID Cards, Phone Cases, Lanyards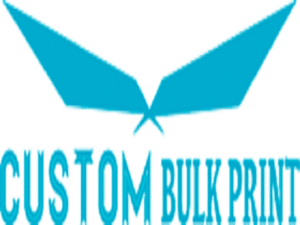 The business of Custom Bulk Print is focused on printing customized gifts. They offer a wide array of promotional and corporate gifts printing services. Also, aside from their corporate gifts printing and supply website, they also have two other websites dedicated to offering different services:
Online gift store
DIY gift printing machines
Do you want to have stylish phone cases of your own creative designs? Custom Bulk Print can offer you full-colour printing services in 2D or 3D prints with no minimum order requirements. They support Apple and Samsung phones and tablets. However, they only offer white and black cases.
5. Spark Life
Headquarters: Kulai, Johor, Malaysia
Business Type: Supplier, Wholesaler
Founded: –
Main Products: Customized phone cases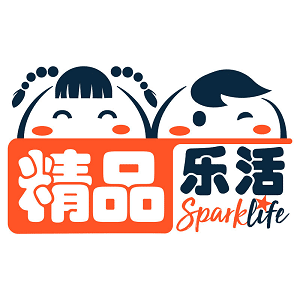 The last on our list is Spark Life which offers professional design services for custom phone cases. All you have to do is choose a design along with the phone case material you prefer and you already have your custom mobile case! The company currently offers four phone case material options:
Transparent soft case

Black matte soft case

Tempered glass case

Luminous tempered glass case
Moreover, Spark Life has over 100 supported phone models and offers various creative theme designs you can choose from! They have phone cases for iPhone, Oppo, Huawei, Vivo, Samsung, Xiaomi, OnePlus, Asus, and Sony phones. Their interesting themes include what they called theme SWAG, horoscope themes, airline ticket themes, and Chinese surname themes.
Wrapping Up
The key to creating loyal customers is being able to offer reliable products that can satisfy their cravings. That's why it's important for you to find a trustworthy custom phone case manufacturer that can help you provide these products to your customers. So we hope that our phone case manufacturers list here has been helpful to you. Got more questions about buying mobile back covers in bulk? Feel free to reach out to us!