Looking for classy phone case makers in the Philippines for your small retail store? Check out our list of the best smartphone case manufacturers and suppliers here! Our selected companies offer mobile covers for Apple, Samsung, Huawei, and other android phone brands.
In this modern time, it's rare to find someone who can say that they can survive a single day without using their phones. Many people nowadays can spend hours on their smartphones browsing their social media, watching movies, video calling, and others.
In fact, it became impossible to separate people from their mobile devices. Thus, it only makes sense for us to choose fancy covers for our phones to match our everyday OOTDs. So if you are looking for cute and chic mobile back cover manufacturers or custom phone case suppliers, we've got you covered! Let us help you find your desired phone cases through our list.
In a hurry? Here's the list you're looking for.
List of the 6 Best Phone Cases Manufacturers and Suppliers in the Philippines
Top 6 Philippine Phone Cases Manufacturers and Suppliers in 2021
Check out our review of the top 6 phone case wholesale suppliers in the Philippines below:
1. Spigen
Headquarters: *Numerous retail stores located in different parts of the Philippines
Business Type: Manufacturer, Supplier, Exporter
Founded: 2008
Main Products: Phone Cases, Apple AirPods Cases, Apple Watch Cases, iPad and Mac cases, Other Accessories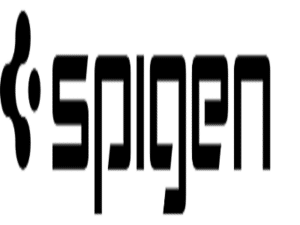 Spigen is among the best iPhone case manufacturers in the Philippines that also makes sleek accessories for major phone brands. It has earned its position as one of the world's leading providers of premium-quality mobile accessories with good reason. The company has a diverse collection of different phone cases for Apple, Samsung, Asus, Huawei, Oppo, Sony, LG, Motorola, and other Android phones.
From ultra-thin to rugged dual-layer covers, Spigen can offer you phone cases that are perfect blends of reliability and affordability. Their cases offer perfect fits and do a great job in protecting your phones. With their vast portfolio of phone cases, you will surely find even the rarest style you could imagine.
2. Coast
Headquarters: *Not specified
Business Type: Manufacturer, Supplier
Founded: –
Main Products: Phone cases, Airpods cases, iPad cases, and other accessories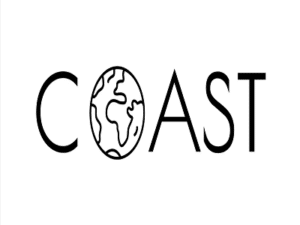 Are you an environmentally friendly user? Then Coast is your perfect cell phone accessories supplier! Coast aims to reduce the waste produced by the great demand for phone cases by offering 100% biodegradable and compostable alternatives. Their products are made from plants and biodegradable polymers which are non-toxic. They are committed to planting one tree for every phone case sold to help in funding Philippine reforestation projects.
However, don't underestimate Coast's biodegradable cases. They protect your phone and the earth in style. Their cases are speckled with spots that give a modern and sleek look to the case. Plus, the grain spots are unique for every phone so you won't find cases that are exactly the same. They currently offer bamboo-based and wheat-based cases for Apple iPhone and Samsung Galaxy phones.
3. FILI
Headquarters: *Not Specified
Business Type: Manufacturer, Supplier
Founded: 2019
Main Products: Phone Cases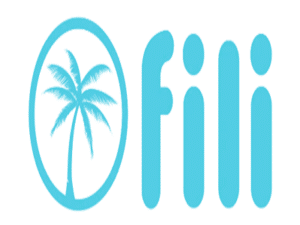 FILI is another company that makes biodegradable, compostable, and customizable phone cases. They made the Philippines' first eco-friendly phone cases. Just like Coast, the cases are plant-based and are made with wheat straw.
For each phone case FILI sells, they also plant one tree and donate a portion of their sales to their tree-planting partners. The company offers cases for Apple iPhones, Huawei phones, and Samsung phones including cases for AirPods.
4. Case Studio
Headquarters: Devour Food Hub, 1216 E. Rodriguez Sr. Avenue, Quezon City, Philippines
Business Type: Supplier, Wholesaler
Founded: –
Brands: Tunewear, Ghostek, Spigen, Aegis Screen, Slickwraps, Anker, Lifeproof, Emie, Supcase, Draco Design, TechMatte, Element Case, Coloud, Evolutive Labs, etc.
Main Products: Phone Cases, Apple Watch and iPad Cases, Screen Protectors, Adapters and Cables, Car Chargers and Mounts, Audio Accessories, Power Adapters, Powerbank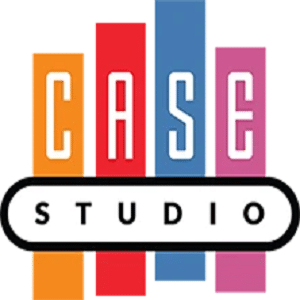 Case Studio is among the most popular phone case wholesale suppliers in the Philippines. It focuses on providing its customers with branded cases for Samsung Galaxy phones and Apple iPhones. However, they also have cases for Google Pixel and OnePlus phones. If you cannot find the phone case brand you are looking for in any store in the Philippines, Case Studio can help find it for you!
5. DIY Printing
Headquarters: 523 Yuchengco St, Binondo, Manila, 1006 Metro Manila
Business Type: Supplier
Founded: 2010
Main Products: Digital printing supplies, School and office supplies, Customized printing services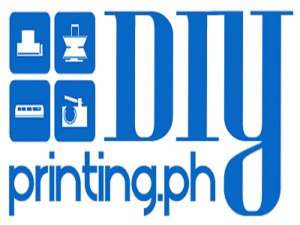 DIY Printing is a one-stop-shop supplier of your digital printing needs. They offer 3D sublimation vacuum machines, heat presses, 3D sublimation printables, printers, and more. If you are looking for a sublimation phone case supplier in the Philippines, DIY Printing might be your best pick. The company offers sublimation blanks and moulds for iPhone 4, iPhone 5, and iPhone 6.
6. J&J Shop
Headquarters: *Not Specified
Business Type: Supplier
Founded: 2015
Main Products: Bags, Supplements, Beauty Products, Jewelry, Gadgets, Personalized T-Shirts, Clothes, Toys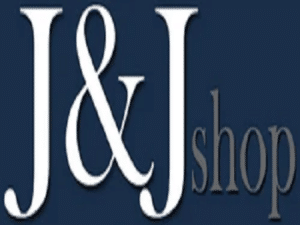 Although J&J shop is not a mobile cover manufacturer or supplier, it is worth considering because it offers personalized phone cases in the Philippines.
The company is an eCommerce business that aims to provide a wide range of products for all of your shopping needs. But, they also offer personalized phone cases using your own designs. Just send them your design or you can pick from there more than 300 existing designs.
J&J shop offers matte and glossy finish phone case options. Their affordable, slim, and trendy custom phone cases are great gift ideas for your loved ones.
Wrapping Up
The Philippines is among the heaviest users of mobile phones in the world, especially young Filipinos who spend most of their time online. No wonder why they are also phone case addicts which makes the market very promising. So hopefully, our custom phone case manufacturer's list was able to help you find the perfect accessories for your target market. Feel free to contact us if you need more information about buying phone cases in bulk.