Want to make sure that you pick the right phone case wholesale suppliers and manufacturers in India that meet your specific needs? Check out our list below! We have selected 5 companies to help you find what you are looking for!
Nobody wants to leave their mobile phones bare. People nowadays seem to consider finding a good case for their phones a serious business. Not only do they want to provide the maximum protection for their smartphones, but they also aim to enhance their phones' overall look.
Every user will have a different taste when it comes to their design choices. Thus, having multiple options in stock would be practical if you are starting your own custom phone case business. Let us help you find stylish and trendy mobile back covers through our phone case manufacturers list!
In a hurry? Here's the list you're looking for.
List of the 5 Best Phone Cases Manufacturers in India
Top 5 Indian Phone Cases Manufacturers in 2021
Now, we proceed to the overview of each of our top picks of the most trusted phone case makers in India which are all IndiaMart TrustSEAL verified.
1. Supreme Sublimation LLP
Headquarters: Andheri West, Mumbai, Maharashtra, India
Business Type: Manufacturer, Exporter, Wholesaler
Annual Turnover: Rs. 5 – 10 Crore
Founded: 2014
Payment Mode: Cash, Cheque, DD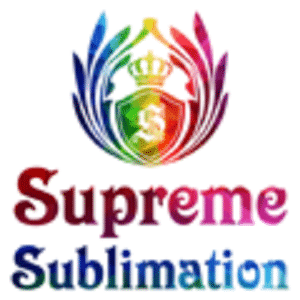 Supreme Sublimation is a wholesale trader of various 3D sublimation phone case covers for Apple iPhones as well as for Motorola, LG, and Huawei. The main material they used for their products is plastic and they come in only one colour – white. Moreover, they don't have minimum order requirements and you can even mix different models in one order. 
Aside from phone cases, the company also sells 3D sublimation moulds for phone covers made from aluminium. They have moulds available for over 500 phone brands sold in India like Apple iPhones, Xiaomi, Vivo, HTC, and Oppo. They also have press machines, sublimation sippers, sublimation mugs, and other sublimation accessories.
2. Mybestow
Headquarters: Bata Compound, Mumbai, Maharashtra, India
Business Type: Manufacturer, Exporter, Trader, Retailer, Wholesaler
Annual Turnover: Rs. 2 – 5 Crore
Founded: 2012
Payment Mode: Cash, Credit Card, Bank Transfer, Cheque, DD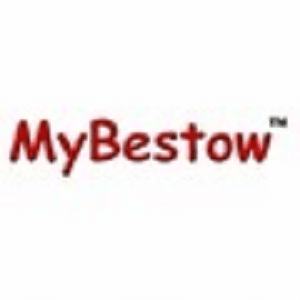 MyBestow is among the best smartphone case manufacturers we have found so far with an ISO 9001 certification. Although they specialize in manufacturing various superior-quality personalized gifts, they also offer aesthetically designed and durable mobile cases.
They use high-grade plastic to ensure that your phones are protected from wear and tear, bumps, and falls. Their products also come in a wide variety of innovative designs to suit every user's needs. Plus, their cases are precision moulded with no sharp edges or seams.
If you are a fan of sublimation phone covers, MyBestow offers options for almost all of the major phone brands. These include cases for Apple, Xiaomi, Samsung, Oppo, Vivo, Motorola, HTC, Honor, LG, Sony, and more. The company also has blank 3D mobile covers in various sizes and colour options. They do give the best rates if you buy in bulk quantities.
3. Loffar Accessories
Headquarters: Jagatpura, Jaipur – 302017, Rajasthan, India
Business Type: Manufacturer, Trader
Annual Turnover: Rs. 1 – 2 Crore
Founded: 2018
Payment Mode: Cash, Credit Card, Cheque, DD, Online
Brands: Ink-Well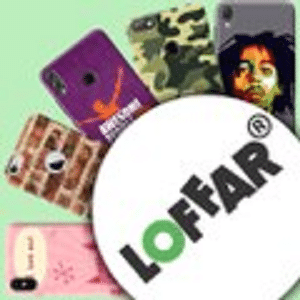 Loffar Accessories is a leading manufacturer and trader of mobile covers and sublimation machines. Their plastic sublimation mobile back covers are fade-proof and dust-proof and mostly come in white colours. The minimum order quantity for these is 100 pieces.
The company also offers non-customizable premium matte finish mobile covers made from silicone and plastic for all phone models. They have plain designs and are available in black colour while the frameless options come in three colours.
If you are looking for sublimation accessories, Loffar also has sublimation heat-resistant gloves, silicone sheets, vacuum sheets, and sublimation tapes.
4. M S Technologies
Headquarters: Jagatpura, Jaipur, Rajasthan, India
Business Type: Manufacturer, Exporter, Trader
Annual Turnover: Rs. 50 Lakh – 1 Crore
Founded: 2006
Payment Mode: Cash, Credit Card, Cheque, DD, Bank Transfer, Wire Transfer, Online
Brands: Ink-Well
Major Market: African Countries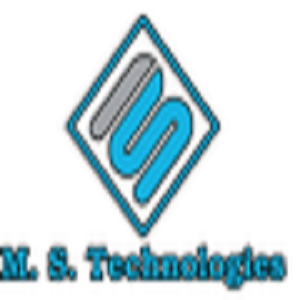 M S Technologies mainly specializes in manufacturing innovative 3D printing technologies that can ensure accurate results if you want to create customized phone covers. However, they also sell attractive 3D designer sublimation mobile covers for more than 300 models. There are also 2D mobile covers made from silicone for Samsung phones.
Do you want to offer your customers products that are more specific to their needs? Then their 3D printing machines for phone covers might interest you. Some of the company's other key products include 3D sublimation heat press machines and sublimation wooden moulds for mobile covers.
5. Alpha Exim
Headquarters: Rajkot, Gujarat, India
Business Type: Manufacturer, Exporter, Wholesaler, Supplier
Annual Turnover: Up to Rs. 50 Lakh
Founded: 1996
Payment Mode: Cash, Credit Card, Cheque, DD, Online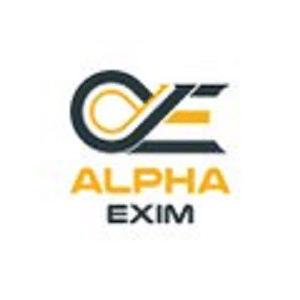 Alpha Exim is the last on our list. It is one of the top manufacturers of a wide array of mobile covers, including leather phone cases, and other plastic items. Their collection of intricately designed mobile cases will surely appeal to all types of customers as they come in various unique and stunning styles.
The company's products are available in silicone, plastic, leather, metallic, oil feel, polycarbonate, fiber, and velvet materials. From transparent to 3D printed covers and plain to frameless to complex designs, you will surely find what you are looking for. Compatible brands include Apple, Samsung, Xiaomi, Vivo, and many more.
Alpha Exim also has smoke cases, designer mobile cases, tempered glass, watch belts, and other phone accessories.
Wrapping Up
Finding a reliable supplier that meets your specific requirements is no easy task. But hopefully, our mobile back cover manufacturer list has been helpful in achieving this goal. Got more questions about wholesale mobile cover purchases? Reach out to us and we will try our best to get back to you as soon as possible!