Are you looking for the top custom phone case suppliers and manufacturers in Delhi? We have selected 6 of the best suppliers in the area for you! Whether you are looking for plain but elegant to attractive 3D printed phone cases, we've got you covered!
For some people, their mobile phones are more than just devices that help them stay connected with their loved ones. There are users who treat their phones as their day-to-day partners that are important in accomplishing their everyday tasks. This makes it a necessity to provide maximum protection to their phones to prevent damages in case of accidents.
And with the growing demand for phone cases, it would be practical to grab the opportunity and put up your own retail store. So if this is what you are planning, we've got the best phone case wholesale suppliers including custom phone case manufacturers here!
In a hurry? Here's the list you're looking for:
List of the 6 Best Smartphone Case Manufacturers and Suppliers in Delhi
Top 6 Mobile Cover Manufacturers and Suppliers in 2021
Here, we review each of our selection of the most reliable mobile back cover manufacturers in Delhi. Note that we do not have anything to do with the companies below.
1. Aman Creative Graphic Designer
Headquarters: C43, Old Govindpura, Parwana Road, Delhi, India
Business Type: Manufacturer, Wholesaler, Retailer, Supplier, Distributor
Annual Turnover: Rs. 1 – 2 Crore
Founded: 2016
Brands: AM Collection
Payment Mode: Cash, Credit Card, Cheque, DD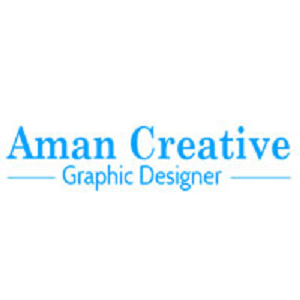 Aman Creative Graphic Designer is a manufacturer and supplier of trendy and sleek mobile back covers under their own brand – AM Collection. It is a TrustSEAL Verified company known for its budget-friendly prices and wide collection of stylish smartphone accessories.
They offer mobile covers in different materials such as plastic, glass, ceramic, silicone, leather, and soft transparent material. Some of their compatible brands include Samsung, iPhones, Karbonn, Micromax, HTC, and others. Among their famous products are:
Water glitter covers

Printed glass back cases

Water glitter covers

PUB G mobile back cases

Smoke flexible shockproof covers

Transparent phone case covers
Aside from phone covers, the company also sells mobile ring holders, Bluetooth speakers and earphones, smiley cases, smart card readers, mobile stands, and more.
2. R.H. Enterprises
Headquarters: Rajouri Garden, New Delhi, Delhi
Business Type: Manufacturer, Wholesaler, Trader
Annual Turnover: Rs. 2 – 5 Crore
Founded: 2015
Brands: SanDisk, Samsung, Transcend, Jump Start
Payment Mode: Cash, Credit Card, Cheque, DD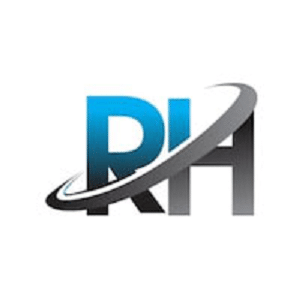 R.H. Enterprises manufactures various eye-catching custom phone case designs that will surely appeal to you. Their superior-quality products are available in different specifications to meet the demands of their clients. Their key products include printed back covers, matte-finished covers for Apple iPhone, mercury mobile flip covers, tempered glass, LED light strips, corporate pen drives, etc.
The company's printed covers are mainly made of plastic material. From multicoloured to 2D-printed to 3D-printed mobile sublimation covers, R.H. Enterprises can give you what you need. They also offer customized designs. As for their mobile flip covers, they have plain canvas covers that are compatible with Samsung, Apple iPhones, and HTC brands.
3. A & T Solutions
Headquarters: Lajpat Nagar, New Delhi, Delhi
Business Type: Manufacturer, Supplier, Trader
Annual Turnover: Up to Rs. 50 Lakh
Founded: 2012
Brands: KAPA, ROCK, GoosperY, TOTU, Nillkin, Pierre Cardin, Kajsa, Aston Martin, G-Case
Payment Mode: Cash, Cheque, DD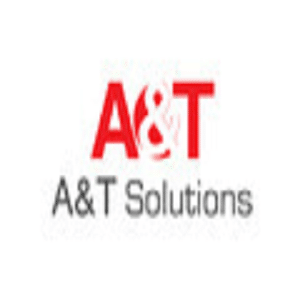 A & T Solutions is known for its precisely designed and excellent quality mobile phone case covers, mobile screen protectors, and tempered glass. Their affordable mobile cases include leather mobile phone covers and flip covers, printed mobile case covers, crystal stone mobile covers, and sublimation printing mobile covers.
All of these are available in various captivating design patterns, materials, and colors to give clients more options that match their budget. The company even offers water and dirt-resistant phone covers in different models and sizes.
4. Vaibhav Overseas
Headquarters: Chahal Complex, Sector 25, Near Days Hotel, Delhi, India
Business Type: Manufacturer, Wholesaler
Founded: 2012
Brands: HSN (Manufacturing brand)
Payment Mode: Cash, Cheque, DD

Vaibhav Overseas is a leading manufacturer and wholesaler of a wide range of mobile back covers, mobile tempered glass, USB data cables, and others. They have metal, plastic, silicone, and leather Apple iPhone back covers in various cute animal designs including Stitch, Totoro, Doraemon, Garfield, and more. Aside from these, the company also offers military rugged mobile covers as well as transparent ones.
5. R. V International
Headquarters: 13/5, Mahajan Plaza, Gaffar Market, Karol Bagh, Delhi, India
Business Type: Manufacturer, Trader
Founded: 2011
Brands: Royal, Lipmax, Rimax, Camla, etc.

V International manufactures and trades various mobile covers that are known for their durability, elegant designs, and fine finishes. Plus, they are also weather-resistant. They offer printed rubber mobile back covers for Apple iPhones including 3D printed ones. If you are looking for plain mobile back covers, the company also has Mi and Oppo phone cases that come with smooth edges and immaculate finishes.
6. Khattar Enterprises
Headquarters:

Khasra No. 619/10, South West Delhi, Chattarpur, Delhi, India

Business Type:

Manufacturer

Founded:

2019

Khattar Enterprises is among the best iPhone case manufacturers in Delhi that offers eco-friendly cases for its users. So if you are an environmentally conscious person, then the company's products would be your best pick. Now, you can protect your phone while protecting the environment because their phone cases are made from plants. Furthermore, the company uses the Laser Etching technique for printing which avoids the use of harmful inks and colours.
Khattar Enterprises' products have smooth and flexible designs that include a special design to protect the camera lens. Also, aside from protecting your phone against scratches and drops, their cases also have a natural shock absorption feature to enhance their protection capabilities.
The company's key products include phone cases for iPhone 6, iPhone 7, iPhone 8, iPhone 11, iPhone SE 2 (2020), iPhone X, and iPhone Xs.
Wrapping Up
Hopefully, we were able to help you find your ideal supplier in our phone case manufacturers list. Do you have other questions or concerns about buying cell phone accessories in bulk? Let us help you find the answers you are looking for. Feel free to contact us for more details!