In this article are 6 of the best phone cases manufacturers in the UK. These suppliers make trendy, hip, smart and top-quality material mobile phone covers and custom phone cases for iPhone, Huawei, Samsung, Motorola, Nokia and Sony. You'd find phone covers available in leather, plastic, aluminium, and many more.
Today, one thing we can't live without is our mobile devices. While the release of new phone models is quicker than our next birthdate, phone cases are also swiftly following course.
This means you're definitely onto this article to know which companies in the UK make the best, kick-ass mobile covers. Whether you need to find a phone case maker for your own smartphone accessories shop or sell them online, you've come to the right place to find qualified suppliers.
In a hurry? Here's the list you're looking for.
List of the Top 6 Phone Cases Manufacturers in UK
6 Best Phone Cases Manufacturers & Suppliers in UK
And here we review each company for you. Note that we are not affiliated with these companies and just giving this article as your free resource.
---
1. Otterbox
Headquarters: Fort Collins, Colorado, United States
Revenue: 650 million USD
Founded: 1998
Markets: Ireland, UK (Mainland), Germany, France, Sweden, The Netherlands, Belgium, Italy, Switzerland, Finland, Portugal, Austria, Denmark, Spain, Poland and Luxembourg
Brands: OtterBox, LifeProof, Liviri and OtterCares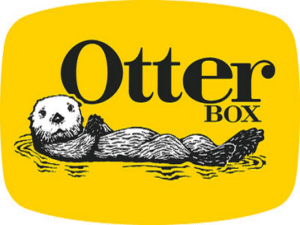 Otterbox is one of the most renowned mobile phone protector manufacturers based in the US. They also have distribution networks in the UK. Their line of iPhone cases is one of the most stylish in the market. The company is behind the Commuter and Defender, which are known for their durable and water-proof cases. However, the Defender might be a little bulky for some users. 
Otterbox has a number of distributors across Europe. Their brands are also very popular in Asia and the US. 
Key Products
Otterbox offers iPhone cases, iPad cases, Huawei cases, Google, OnePlus, Xiaomi, Honor, Samsung, Motorola and many more.
---
2. Snakehive
Headquarters: Unit 1, Tillingbourne Court, Dorking Business Park, Dorking, Surrey, RH4 1HJ, United Kingdom
Founded: 2012
Markets: UK, England and in many European countries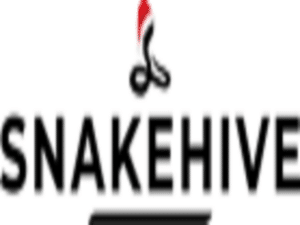 Snakehive is a leather phone case manufacturer in the UK. The company has over 9 years of experience in designing durable and innovative smartphone cases made from stylish leather. They offer belt pouch phone holders and sustainable wood-carved phone cases. The company has also expanded their production to vintage leather wallets and luggage tags aside from its unique leather mobile phone case range.
Key Products
Snakehive offers Apple phone cases, Samsung phone covers, Google phone protectors, Huawei phone cases and many more.
---
3. Ringke
Headquarters: Plano TX, USA
Founded: 2003
Revenue: $10,000,000 – $50,000,000
Markets: US, UK, Japan, Australia, and many more
Brands: Fusion, Fusion X, Slim, Onyx, Air, Air S, Folio Signature, Invisible Defender, Lupin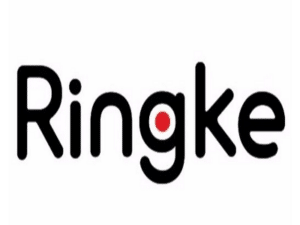 Ringke is a leading TPU and PC cover case and cell phone accessories supplier based in the US. Their products are highly popular in the UK and are distributed through Amazon UK. If you're after flexible, lightweight, yet classy phone cases, Ringke would be one of the best choices. They have several brands featuring slim, crystal clear phone covers, PC shield covers, transparent TPU covers and phone protectors.
Most of their phone cases are made from flexible plastics and they are marketed in a low price range with $10 being the cheapest.
Key Products
They have several simple phone case designs, wireless earphones, screen protectors, cardholders, smartwatch, lanyards and straps, bands and laptop stands.
---
4. Tech21 UK 
Headquarters: Syd's Quay, Eel Pie Island, Twickenham, Greater London TW1 3DY GB
Founded: 2005
Revenue: $73,000,000
Markets: London, UK, Europe, US, Australia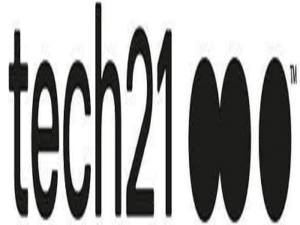 Tech21 specializes in the manufacture and distribution of high-quality Apple iPhone cases, Samsung phone cases and eco-friendly mobile cases. If you're looking for top-of-the-line mobile covers designed with antibacterial protection, drop the shield and biodegradable properties, choose tech21 as your supplier.
Tech21 has also created the first smartphone case which is made from shock-absorbing materials. Tech21 has heavily invested in R&D and has even erected a facility in London at the National Physical Laboratory (NPL). They now also offer AirPod cases and MacBook protective cases, as well as several phone accessories Apple Watch Shield and many more.
Key Products
iPhone cases, Samsung, Huawei, Google, LG, Motorola, OnePlus, Screen Protectors, MacBook, phone accessories, antibacterial cases
---
5. Pelican
Location: Leighton Buzzard LU7 4QQ, UK
Founded: 1976
Revenue: $432,000,000
Markets: US, UK, Australia, Britain, Canada, France and Germany
Brands: Mogul, Voyager, Ambassador, Shield, Marine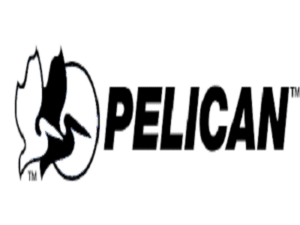 Pelican is a top manufacturer and supplier of phone cases based in the US, but they have a worldwide market. Pelican has over 40 years of experience in the production of phone accessories and protection. They market several phone cases, flashlights, luggage, travel gear, drinkware, and backpacks. Pelican's products are highly recommended due to their wear-resistant, smart and durable designs.
Pelican also offers custom smartphone cases and mounts at a high quality and reasonable price. The company will work with you to identify which materials are appropriate and most effective for different goals and concerns.
Key Products
Pelican offers iPhone protectors, iPad covers, and Samsung cases. They also have professional cases and custom-made cases. Among their other products include backpacks, rack mounts, lights and biothermal.
---
6. Stuff4
Headquarters: 29 Eastern Way, BURY ST. EDMUNDS , IP32 7AB  United Kingdom
Founded: 2011
Revenue: $1,850,000
Markets: UK, Europe
Brands: customized phone case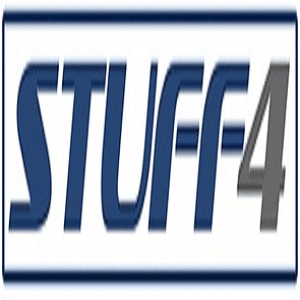 Stuff4 is a one-stop-shop for custom phone case manufacturing and wholesale buying. Their website offers dropshipping services for phone covers and bulk buying options for businesses and eCommerce store owners. The company also offers over 3,500 ready-made phone case designs for you to choose from.
Key Products
Stuff4 offers design and customization of transparent hardback cases, glitter cases, gel back cases, full wrap snap cases, wood cases and tablet cases. 
---
Wrapping Up
We hope you were able to pick a suitable manufacturer for your phone cases design and style requirements. We have listed 6 manufacturers and suppliers qualified enough to cater to your needs. If you have more questions about phone case buying, feel free to contact us for more information. We will reach out to you as soon as possible.