Looking for chic and premium quality American leather wallets for your business? Check out our list of the best leather wallet manufacturers in the USA here!
Everyone wants to catch up with the latest fashion trends. That's why having the right accessories, including wallets, is important to create the perfect style that a customer desires. Fashion coordination is more than quality. It is also about pattern and style to achieve the overall appeal everyone is craving.
In this blog, we have compiled your best manufacturer options when it comes to leather wallets made in USA. Get unique wallets that can satisfy any consumer's taste through our list of American manufacturers and suppliers below.
In a hurry? Here's the list you're looking for:
List of the 5 Best Leather Wallet Manufacturers and Suppliers in USA
Top 5 American Leather Wallet Manufacturers in 2021
1. Billykirk
Headquarters: 150 Bay Street Studio 909, Jersey City, New Jersey, 07302, United States
Business Type: Manufacturer, Wholesaler
Founded: 1999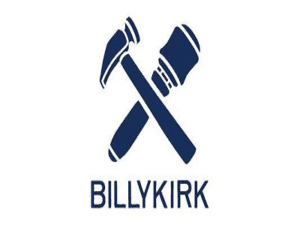 Billykirk, a company that started in LA, is among the pioneers of the Made In America Movement (MAM). They have been helping grow the leather artisan industry in the USA for more than 20 years already. The company makes unapologetically unique products, including wallets, using the finest raw materials to ensure uncompromised quality and sophisticated designs.
If you are looking for women's leather wallets made in the USA, Billykirk offers various classy wallets for women to match your taste. What's amazing about the company is that they have collaborated with a lot of popular brands. These include Target, The Ace Hotel, GQ, The Noguchi Museum, Intelligentsia Coffee, Levi Strauss & Co., and Vans.
Moreover, many fashion-focused periodicals have featured Billykirk's products. They even appeared on television and in movies. If you want to order in wholesale quantities, you can fill up their application form. They offer free domestic shipping for orders more than $150.
Main Products:
Bags (Briefcases, Totes, Backpacks, Satchels, Carryalls, etc.)

Accessories (Card Cases, Golf Accessories, Key Accessories, Bike Accessories, Camera Straps, Cuffs, etc.)

Lifestyle

Belts

Valet Trays

Bags, Belts, Wallets, and Cuffs for Women
2. Rogue Industries
Headquarters: 650 Cape Rd, Standish, Maine, 04084, United States
Business Type: Manufacturer
Founded: 2007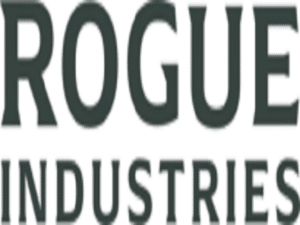 Though Rogue Industries is a small family-owned business, they were able to successfully build a niche using their unique leathers and American-made products. Their well-designed products can be found in more than 500 stores across America.
The company got two patents on their curved front pocket wallet which was designed to fit perfectly into the front pocket of men's pants. Aside from leather products for men, they also offer leather accessories for women. They have slim wallets with minimalist designs including RFID wallets made in the USA.
Other wallet options include traditional wallets, cardholders, money clips, and billfold wallets. These are available in deerskin, napa leather, moose leather, and bison leather materials.
Main Products:
Wallets

Bags (Tote Bags, Travel Bags, Work Bags)

Wallets, Duffles, Waxed Canvas Bags, Clutches, and Accessories for Men and Women
3. Duvall Leatherwork
Headquarters: 314 Wyoming Ave, Kingston, Pennsylvania, 18704, United States
Business Type: Manufacturer
Founded: 2005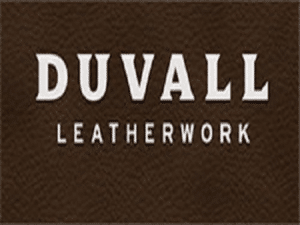 Do you want hand-sewn leather wallets made in the USA? Duvall Leatherwork makes all of its durable yet elegant leather goods that are meant to leave a lasting impression by hand. They're a private label manufacturing company that offers various card cases and wallets for men including a bison leather wallets made in the USA. These are available in different styles and shapes to meet your exact needs.
The company sources its hides from the best tanneries worldwide like the Clayton Leather Group, Hermann Oak Leather, and Wickett & Craig of America. Their suppliers also include Tusting & Burnett Ltd. and Booth & Co. Inc. They use chrome tanned and vegetable leathers for their products.
However, Duvall Leatherwork doesn't offer personal customization options like adding initials, names, dates, etc to their products. They don't develop or prototype products too. But if you have other customization requests and interest in private label manufacturing, you can contact them. They offer free shipping within the US.
Main Products:
Bags

Belts

Wallets

Earrings

Office Materials

Wine Totes

Key Snaps

Dog Collars andd Leashes
4. Softline Brand Partners
Headquarters: 2600 N 2nd St., Minneapolis, MN 55411, USA
Business Type: Manufacturer, Custom Manufacturer
Founded: 2012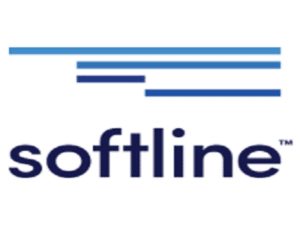 If you want a full-service custom manufacturer, Softline Brand Partners might be one of your best picks. Many iconic brands have benefitted from their world-class designs and premium leather products. Aside from contract manufacturing, their capabilities also include sourcing, cutting, sewing, and logistics.
The company uses chrome-tanned and vegetable leathers along with other leather types which they can combine depending on your specific needs. They offer customization options using your own logo or they can work with you in creating turnkey designs for your own product line. Whether you are a startup or part of the Fortune 500 companies, you can rely on Softline Brand Partners. Lastly, the company also manufacturers overseas in Mexico, India, Vietnam, and China.
Main Products:
Small Leather Goods (Wallets, Keychains, Dopp Kits, Luggage Tags, Valet Trays, Cup Warmers, and Placemats)

Bags (Handbags, Duffel, Briefcases, Toiletry, Garment, etc.)

Homegoods (Furnishings, Home Decor)

Watch Straps

Belts

Patches and Labels

Strap Goods
5. North Star Leather
Headquarters: 218 Market Street, Ruby SC 29741, USA
Business Type: Manufacturer
Founded: 1969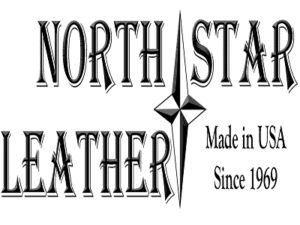 The last on our list is North Star Leather that has worked with a lot of companies for their private label products. However, they also work with businesses that do giveaways and promotions. They can help you create unique leather wallets for your own brand through custom embossing and even complex modifications. You can also choose a custom colour because they offer a wide variety of hides.
The company's leather wallets include trucker wallets, bi-fold, tri-fold, zippered, and front pocket wallets for men. For women, they have clutch, bi-fold, and credit card wallets. They offer their products both to wholesalers and resellers including their handmade leather wallets made in the USA. 
Main Products:
Belts

Wallets

Hats

Luggage & Toiletry Bags

Backpacks

Guitar Straps

Bracelets

Pouches & Coin Purses

Uniform & Police Products

Horween Leather Products

Snakeskin Products

S.B. Foot Leather
Wrapping Up
American companies are known for the unmatched quality that they offer through their products. So we hope that this list helped you find the best products that will surely appeal to your target customers. You can contact us for more details about ordering leather wallets in bulk.