Do you want a manufacturer that can provide the best value for your money? Find your ideal company in this list of top leather wallet manufacturers in India!
Why do people choose leather wallets over other materials? One of the main reasons is because of their classic and sophisticated style that never grows old. They are also versatile and durable so they can withstand continuous use and hold anything that can fit into them. Plus, they come in a wide array of designs and styles to suit any consumer's preferences.
Among the best places to source affordable yet premium quality leather wallets is in India. Below are the top leather wallet companies in India to help you find what you're looking for!
In a hurry? Here's the list you're looking for including pure leather wallet manufacturers in India:
List of the 5 Best Leather Wallet Manufacturers in India
Top 5 Indian Leather Wallet Manufacturers in 2021
1. Leather Mark
Headquarters: North Madha Church Street Royapuram, Chennai- 600 002, Tamil Nadu, India
Business Type: Manufacturer, Exporter, Wholesaler, Supplier
Founded: 1999
Annual Turnover: Rs. 2 – 5 Crore
Payment Mode: Cash, Cheque, DD, LC, Wire Transfer
Main Products: Handbags, Bags, Wallets, Belts, Folders, Passport Holders, Card Holders, etc.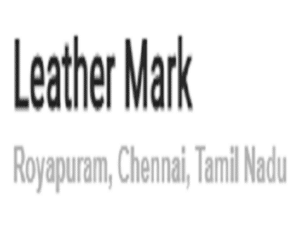 Leather Mark is among the best leather wallet manufacturers in Chennai. It offers various leather goods for any gender and age group. It is a 100% Export Oriented Unit (EOU) that has already been exported to Australia, America, Europe, India, and other Asian countries. Their wide collection of wallets include leather clutch, three-fold, credit card, and business wallets. They also have nubuck and cowhide leather wallets.
Aside from wallets for men, the company offers designer leather wallets for ladies that come in classy red, brown, and black colors. Their wallets' impeccable finishing, designs, and styles can meet your expectations. You can also request custom designs. They can make products depending on your specific requirements. They offer contract manufacturing, design services, and customized packaging.
2. Bengal Leather Industries
Headquarters: 40 B, G J Khan Road, Kolkata-700039, West Bengal, India
Business Type: Manufacturer, Exporter
Founded: 2014
Annual Turnover: Rs. 1 – 2 Crore
Payment Mode: Cash, Credit Card, Cheque, Online
Main Products: Leather Wallets, Jackets, Handbags, Backpacks, Clutches, and Side Bags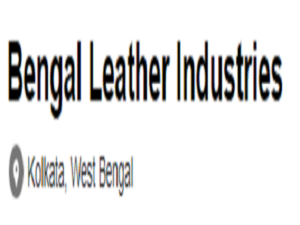 Bengal Leather Industries is another IndiaMart TrustSEAL verified company and verified exporter. It is a leather wallet manufacturer in Kolkata that makes leather goods for men. Their products come in different configurations, shapes, and sizes. Because of their quality products, they were able to export to other countries like Canada, Kuwait, Nepal, Sweden, and Bangladesh. They have testing facilities to help ensure that you only get quality products.
The company offers men's bi-fold, fancy, brown, designer, and plain leather wallets under the brand Blister Hide. Although most of their products cater to men, they also have black and tan leather wallets for women with button closure types. Aside from these, you can find ladies' leather clutch wallets with zipper and flap closure types too.
3. Sai Enterprises
Headquarters: Okhla Industrial Area, Phase-II, New Delhi- 110020, Delhi, India
Business Type: Manufacturer, Exporter, Wholesaler, Supplier, Trader
Founded: 2012
Annual Turnover: Rs. 1 – 2 Crore
Payment Mode: RTGS, Bank Transfer, Wire Transfer, Online, DD
Main Products: Leather, Corporate, and Promotional Products, Home Appliances, Gold and Silver-Coated Products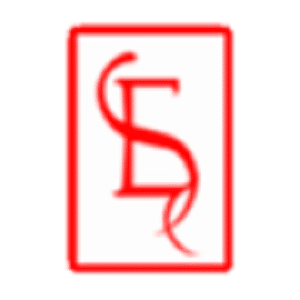 Sai Enterprises is a leather wallet manufacturer in Delhi that offers promotional and corporate products. Focusing on their customers' satisfaction, they can develop products with unmatched quality, excellent designs, and remarkable durability according to your needs.
Their sophisticated manufacturing plant helps them create even the most demanding products while following the highest quality standards. Because of this, reputable clients from the USA, Germany, and Malaysia trust them. Among the leading brands they serve are Caraway Pharma, Cabot Electronics, LEA Associates South Asia, T&T Motors, and more.
Sai Enterprises' leather wallets include wallets for men made from PU leather as well as ladies' wallets and credit card holders made from genuine leather.
4. Godbolé Gear
Headquarters: Off NH3, Post Padgha, Bhiwandi, Maharashtra 421101, India
Business Type: Manufacturer
Founded:
Main Products: Sunglass Cases, Wallets (Mini Classic, Classic, Slim, and Card Holders)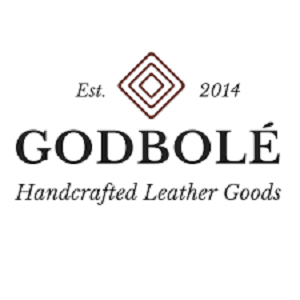 If you are looking for a handmade leather wallet in India, Godbolé Gear would be among your best choices. The company uses genuine full-grain leather to create long-lasting handcrafted products that age beautifully. They don't use any machine for stitching because they want to offer their customers timeless pieces that can be passed to future generations.
Moreover, Godbolé Gear uses the saddle-stitching technique to produce goods with unmatched strength. In case one stitch breaks, the whole stitching will not unravel unlike the stitches done by sewing machines. They can also create premium-quality personalized wallets for you.
5. True Trident Leather
Headquarters: I Block, Plot No – 23, Building No – 1938, Sangam Vihar, New Delhi – 62
Business Type: Manufacturer, Wholesaler, Exporter
Founded: 2019
Main Products: Leather Belts, Wallets, Purses, Bags, Jackets, Garments, Dog Accessories, Jewellery, and Home Decor, Small Leather Goods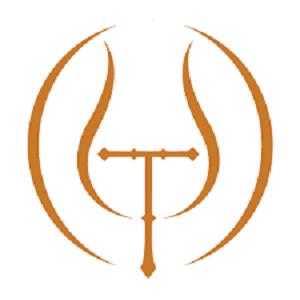 True Trident Leather, a company with a 100% export capacity, offers wholesale leather wallets in India. It is a private label and custom product manufacturer of various luxury leather goods, including wallets, that is known for its fashionable and quality products. Their highly durable products aim to reflect a customer's personality and style. Also, they have strict quality control for their leather products during production.
The company has a vast collection of designer and classic leather wallets for men made from top-grain and full-grain leather. They manufacture over eight different leather wallet styles for men: bi-fold, tri-fold, cardholder, zipper, trucker, coat, passport, and chequebook wallets. If you have specific requirements, they can customize their wallet designs and you can even have your brand logo embossed.
Wrapping Up
Sourcing products in India is your best option if you want to get affordable rates. The country has strong engineering capabilities so they can produce high-quality products at the lowest prices. So hopefully, you've picked your ideal manufacturer on our list. Message us for more details about wholesaling leather wallets.