Let us help you find the most reliable companies when it comes to top-class leather products. Check out our list of

British leather goods manufacturers

here!
Leather goods have always been popular among consumers because of their inherent qualities like durability, dustproof, crack-proof, and fireproof. This caused a positive growth in the demand for classy leather products such as wallets and handbags. Plus, the fashion industry has also played a major role in uplifting this demand.
Among the key players in the leather goods market are European companies like Louis Vuitton, Gucci, and Gianni Versace. As you can see, British made leather goods are the most popular ones around the world. So if you want to partner with a British company for your leather products needs, you've come to the right place! This article can be a great help to you.
In a hurry? Here's the list you're looking for:
List of the 5 Best Leather Goods Manufacturers in the UK
Top 5 British Leather Goods Manufacturers in 2021
1. Pittards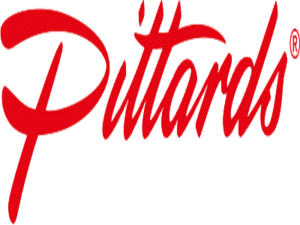 Headquarters: Pittards plc, Sherborne Road, Yeovil, BA21 5BA
Business Type: Manufacturer
Founded: 1826
Certifications and Accreditations: ISO 14001:2004, ISO 9001:2008, REACH
Main Products:
Women's Leather Bags

Leather Gloves for Men and Women

Leather Accessories
Pittards has been making innovative performance leathers as well as fancy leather goods since 1826 in their factories in Ethiopia and the UK. They have a manufacturing facility that is composed of interiors, automotive, footwear, and gloving departments. They serve various industries including sports, automotive, military, aviation, and outdoor performance sectors.
Their leather warehouse stores a wide array of small leather pieces, hides, and skins including those that you cannot find online. You can easily find the type of leather you want on their website by skin type, skin color, hide use, hide finish, and hide color.
The company also makes leather products that are designed to withstand wear and tear for a long time. They come with different innovative finishes that enhance grip and provide antiqued or pre-worn effects. If you have specific leather product needs, you can contact them and they can help you with anything that is leather-related.
2. Beaufort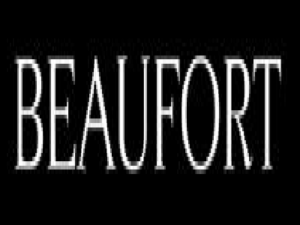 Headquarters: 24 Holborn Viaduct, London, EC1A 2BN
Business Type: Manufacturer, Custom Manufacturer, Wholesaler
Founded: – 2012
Main Products:
Beaufort manufactures handcrafted leather belts and wallets that they can offer at the lowest possible MOQ requirements. This allows them to cater to the needs of small and big businesses alike. They offer full-scale manufacturing services. With their modern production methods and experienced leather artisans, they can assure you that you receive premium-quality leather products.
Beaufort can also meet your custom branding requirements. They have a huge collection of different leather types. They have full-grain, top-grain, calf, suede, patent, and exotic leathers. If you have other leather types you want that they don't have, they can develop them or help in sourcing hides for you. This makes sure that they meet your required budget, color, hand feel, texture, and others.
3. MPLG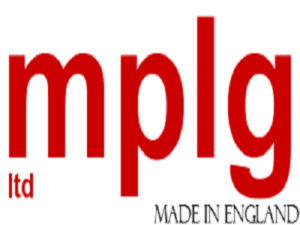 Headquarters: Solmar House, 2 Cross Street, Salford, M3 7AX
Business Type: Manufacturer
Founded: 1976
Main Products: 
MPLG offers private label manufacturing services for wallets, backpacks, and bags in leather, textiles, or synthetics for brands worldwide. With over 40 years in the industry, they are already experienced in stitching, edge finishing, and cutting different leather types and fabrics. Thus, guaranteeing that they can match your certain requirements.
The company also has its own fully equipped factory in Manchester that can create outstanding samples. They have their pattern and sample-making department, too, that can help in creating prototypes for you. You can choose what materials you want to use for your own line of leather products. They also make promotional items.
4. Mowbray Leather Goods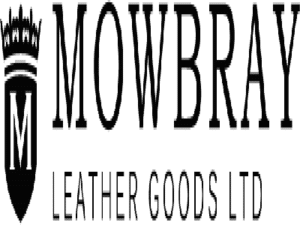 Headquarters: 31-33 Beler Way, Melton Mowbray, Leicestershire, LE13 0DG
Business Type: Manufacturer
Founded: 2011
Main Products:
Bags

Belts, and Small Leather Goods
Mowbray Leather Goods is another private label manufacturer that aims to serve aspiring brands. Their contemporary factory in Melton Mowbray uses traditional handcrafting techniques that are decades old. Thus, producing superior products that are genuinely Made in England. They make custom products for small independent stores, high street brands, and luxury international brands.
The company has its own brands of bags and wallets too. Their Cherchbi bags are constructed to demonstrate premium quality by using the finest materials. Their Trove wallets, on the other hand, are their ultimate slim wallets that feature a low-waste and contemporary design.
Moreover, Mowbray Leather Goods' factory meets the highest quality standards and workmanship that are appreciated by their elite international clients. You can provide them with a BOM or CAD file of your desired design. A simple sketch would also be enough. They offer a wide range of leathers and can even help you choose the right materials for your product. Or if you have your own leather you want to use, you can also supply it to them.
5. Equus Leather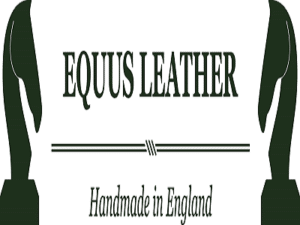 Headquarters:  Westholme Farm, Winston, Darlington, County Durham, DL2 3QL
Business Type: Manufacturer, Exporter
Founded: –
Main Products:
Leather Belts, Watch Straps, Wallets, Canine Collars, Gifts

Leather and Buckle Care
Equus Leather offers 100% handcrafted products that are made using old English traditions that are centuries old. Thus, ensuring that you get classy but long-lasting leather goods. The company guarantees to provide you with bespoke items that you will surely have the pleasure of owning, looking at, and handling. They can do this by creating products where engineering comes first before profit.
The company uses top-quality bridle leather from J & E Sedgwick and J & FJ Bakers as well as Grade 1 exotic and calf skins with CITES permits. They also use Lin Cable threads for most of their products along with Tiger threads to increase rot resistance. The edges won't fray over time because they are polished, dyed, burnished, and bevelled to also ensure tactility.  
Wrapping Up
Hopefully, our list of leather goods manufacturers in the UK has been a great help in finding your desired manufacturer. If you want more leather goods manufacturer lists, feel free to browse through our other blogs. You can reach out to us if you have other questions about buying leather goods wholesale.